Valer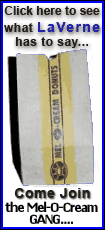 o said Thursday that the deal, expected to close in the second quarter, still needs regulatory approvals and the completion of certain agreements with the state of Delaware.
San Antonio, Texas-based Valero announced in November that it was halting operations at the refinery and laying off 550. Gov. Jack Markell's administration has been supporting efforts to sell and reopen the refinery.
PBF is the investment arm of a partnership between Petroplus Holdings AG, the Blackstone Group, and private equity firm First Reserve to buy U.S. oil refineries.
PBF says it will perform major maintenance work at the refinery and plans to restart it in the spring of 2011.