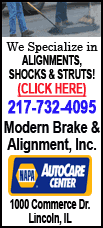 In Europe, the FTSE 100 index of leading British shares was up 49.74 points, or 0.9 percent, at 5,762.44 while Germany's DAX rose 57.02 points, or 0.9 percent, to 6,228.85. The CAC-40 in France was 49.86 points, or 1.3 percent, higher at 4,028.32.
Wall Street was also poised to open higher later after solid sales figures from retailers helped stocks advance Thursday -- Dow futures were up 23 points, or 0.2 percent, at 10,907 while the broader Standard & Poor's 500 futures rose 2.5 points, or 0.2 percent, to 1,186.70.
On Thursday, the main focus in the markets, particularly in Europe centered on Greece once again amid mounting concerns about its ability to get a handle on its debt as it attempts to raise billions of euros in the bond markets over the coming few weeks.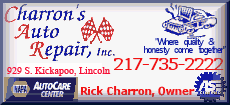 However, an attempt by European Central Bank president Jean-Claude Trichet to assuage market fears about a potential Greek default appears to be working, for now, at least, as the spread between ten-year Greek and bond yields -- a crucial gauge of investor sentiment -- has dropped back from Thursday's high of nearly 4.5 percent.
"I would say that, taking all the information I have, default is not an issue for Greece," Trichet said after persistent questioning on Greece's debt crisis and the EU's response to it.
Despite Trichet's assurance, the general consensus in the markets is that Greece will not be able to steer a path to safety without the help of its partners in the eurozone and the International Monetary Fund. An outright default would be a severe blow to Greece's ability to borrow in the future and to the shared euro currency, so many think a way will be found to stop it.
Simon Derrick, an analyst at Bank of New York Mellon, thinks that it's not a question of whether Greece will trigger the loan package agreed by the eurozone and the IMF last month "but rather a when and at what price."
Greece faces a number of refinancing hurdles over the coming weeks -- it is thought to require euro11.5 billion worth of new funding by the end of next month -- and if it fails to clear any one of them, then Derrick thinks Prime Minister George Papandreou will have no option but to request the money.