T
he Anglo-Australian miner said its decision reflects a structural shift in the market away from benchmark annual pricing.
Mining companies have moved to the shorter contracts to capitalize on record world demand for iron ore despite opposition from buyers who fear they will lead to a series of price rises over a year.
The world's two other major miners, Brazil's Vale SA and Australia's BHP Billiton Ltd. have already agreed quarterly contracts with some Asian steel mills. Iron ore is the key material in steel making.
China, the biggest importer of iron ore from Australia and Brazil, has been the most vocal opponent, calling for the old annual benchmark to be retained.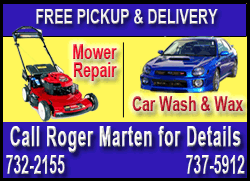 The China Iron and Steel Association earlier this month asked domestic steel firms and traders not to import iron ore from the big three companies for two months to protest "monopolistic behaviour."
Sam Walsh, Rio Tinto's Chief Executive of Iron Ore, said that the company's move was "in line with our recent comments that benchmark pricing only works if it reflects market fundamentals, otherwise the system would need to change."
The old yearly system came under scrutiny as spot -- or open market -- prices soared above last year's annual fixed price.
The most recently agreed contracts have been priced at around 90 percent above that fixed price.