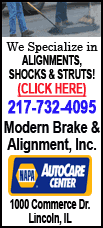 The single mother of young twins and sextuplets, Gosselin will also revisit her family life for a series of "Kate Plus 8" specials beginning in June.
Kate and her then-husband Jon starred for several seasons in the hit reality series "Jon & Kate Plus 8," which collapsed last fall as the couple's marriage fell apart.
This week, Jon Gosselin sued his ex-wife for primary custody of their eight children.
Gosselin's attorney, Anthony List, has previously accused Kate Gosselin of neglecting the children because she appears on ABC's "Dancing With the Stars," a charge her attorney rejected as "patently false."
___
TLC is owned by Discovery Communications, LLC.
___
On the Net: