I
n attempting to give Charles Addams' macabre characters a life beyond the brilliant single-panel cartoons that appeared for years in The New Yorker, the creators of this schizophrenic musical have made them more audience friendly. But in a perverse way, they're not as much fun.
Gomez. Morticia. Uncle Fester. Grandma. Wednesday. Pugsley. Lurch. Weird, of course. But, in a way, just like us ordinary folks, with emotions, insecurities, hopes and fears. That seems to be the thrust of the joke-peppered book by Marshall Brickman and Rick Elice.
The two have concocted a predictable tale of culture clashes between the oddball Addams crew and the square, straight-laced Ohio family whose son wants to marry almost grown-up Wednesday. It's this juxtaposition of the two families that occupies and undermines much of the musical, particularly in the second act when the anemic plot practically evaporates.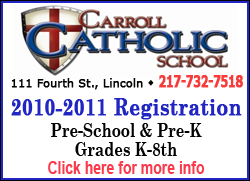 The score by Andrew Lippa, best known as the composer of the off-Broadway "Wild Party," is eclectic, striving to giving each character his or her unique sound. Latin for Gomez, for example. A pop motif for Wednesday. And more traditional Broadway razzmatazz for an almost vaudevillian Uncle Fester.
Lippa's efforts make for a few jaunty tunes and a sizable collection of nimble lyrics -- the rhythmic opening number that introduces the Addams clan is especially catchy. Unfortunately, they compete with more prosaic songs that fill time rather than advance the minimal story or flesh out the characters in any meaningful way.
Which means a heavy burden is placed on the show's stars to entertain. For the most part, they do, most emphatically Nathan Lane as Gomez, the patriarch of the household.
Lane, complete with a deliciously phony Spanish accent, is the hardest working actor on Broadway. Whatever they are paying him -- and I hope it is a lot -- he's worth the price. The actor possesses a theatrical gusto that makes the musical move whenever he is on stage. There's a confidence to his singing, dancing and clowning. He seems to have an innate GPS for finding a laugh.
As Morticia, a sexy Bebe Neuwirth looks gorgeous, even though as Gomez's wife she often has to act as second banana to his flashy high jinks. The creators have tried hard to give her a moment -- a big dance number at the top of Act 2 -- but the song and choreography (courtesy of Sergio Trujillo) feel superfluous.