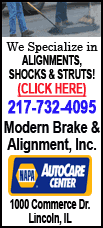 Juneau County District Attorney Scott Southworth last month sent a letter to area school districts warning that health teachers who tell students how to put on a condom or take birth-control pills could face criminal charges. The warning has left many teachers, school administrators and parents flabbergasted.
"Seems like a step back in time," Taake said of Southworth's logic.
Southworth, a Republican and a Christian evangelical, took issue with a law Democratic Gov. Jim Doyle signed in February requiring schools that teach sexual education to adopt a comprehensive approach.
Southworth warned that teaching a student how to properly use contraceptives would be contributing to the delinquency of a minor, a misdemeanor punishable by up to nine months behind bars and a $10,000 fine. He said it would be promoting sex among minors who are not legally allowed to have sex in Wisconsin.
"It puts the school kind of in the middle between two sides, between the government and state telling us what should be taught and what people think should not be taught," said Scott Lenz, a health teacher in the New Lisbon School District. He said he would teach contraceptive use if he got the approval of his school board.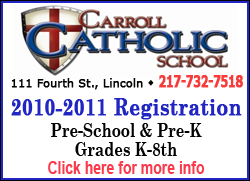 Southworth said he doesn't want to drag teachers into court but feels he was ethically responsible for warning them of the new law's potential consequences. He urged the school districts to refrain from offering sex education courses until the Legislature repeals the law.
"Listen, there's a real problem with the law," he said. "I didn't pick the fight. The Legislature dumped it in my lap."
Southworth didn't cite evidence in his letter showing that teaching someone to use contraceptives makes them more likely to have sex. But in an interview Thursday, he pointed to Milwaukee Public Schools, which teach comprehensive sex ed but still struggle with high teen pregnancy rates. Sex education experts, however, caution that many factors besides education play into teen sex, such as media exposure.
Janine Geske, a Marquette University law professor and former state Supreme Court justice, said she didn't understand Southworth's legal logic. She said that if he tried to prosecute a teacher for adhering to guidelines approved by the Legislature and governor, the case would likely be dismissed.
"To be frank, I can't follow exactly what he's trying to get at," Geske said. "If a teacher is educating a student pursuant to state law ... I don't see how under any examination (that) could be criminal."
In Wisconsin, children under age 17 who have sex with each other can be prosecuted as juveniles. Seventeen-year-olds who have sex with one another can be convicted as adults of a misdemeanor.