It was the first use of force by the government in monthlong protests aimed at ousting Prime Minister Abhisit Vejjajiva and forcing new elections. At least 10 protesters and three security personnel were injured in the brief confrontation in a northern Bangkok suburb, The Nation newspaper said on its Web site.
Hurling rocks and Molotov cocktails, the "Red Shirt" protesters breached the barbed-wire perimeter of Thaicom Public Co. Ltd. within minutes, though they were not immediately able to enter the main building. As they moved into the compound, security forces threw tear gas canisters and fired water cannons but then quickly retreated into the main building as thousands of protesters swarmed around it.
Red Shirt leaders then attempted to negotiate with police to get the People Channel, or PTV, back on the air, while many protesters headed back to downtown Bangkok after hearing rumors that the military would try to clear demonstrators out of one of their encampments in the capital.
Government spokesman Panitan Wattanayagorn indicated that PTV would remain shut down, saying, "We will restore their signals only when they report the truth again."
After the clash, some security forces were seen throwing down their shields and riot gear and shaking hands with the protesters. In recent weeks, police have frequently shown sympathy with the protesters and analysts say the security forces, especially the police, are split in their loyalties, making it difficult for the government to enforce its orders.
The Red Shirts offered water to soldiers and police, and showed reporters a small cache of weapons, including M-16 assault rifles and shotguns, they had seized from soldiers.
"We've got the upper hand. But we no longer can claim we are peaceful," said Thep Jitra, one of the protesters. "I suppose (those who broke into compound) have been emotionally repressed for so long. I'm sure this is such a release for them. This is pay-back time."
The escalating demonstrations are part of a long-running battle between the mostly poor and rural supporters of former Prime Minister Thaksin Shinawatra, and the ruling elite they say orchestrated the 2006 military coup that removed him from power. They see the Oxford-educated Abhisit as a symbol of the elite and claim he took office illegitimately in December 2008 with the help of military pressure on Parliament.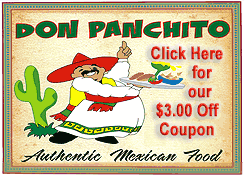 Leaders of the Red Shirt movement initially said they would march to undisclosed locations across Bangkok on Friday in their biggest rally yet, but switched plans after the closure of their satellite TV station, with protest leader Nattawut Saikua telling followers, "We're all moving in one direction."
"We're going to bring back our People Channel," he said.
Columns of protesters, riding motorcycles and pickup trucks, blared horns and waved red flags as they moved out of their two main encampments and headed north 28 miles (45 kilometers) to the offices of Thaicom in the suburb of Pathum Thani.
Thaicom, which relayed the PTV signal via satellite, was founded by Thaksin, a telecommunications tycoon turned politician. He no longer owns it.
The government security agency estimated that 15,000 people were in the motorized caravan, but army spokesman Col. Sansern Kaewkamnerd placed the number at about 3,000. Both figures are far below the biggest estimated turnout of about 100,000 during the early days of the protests last month.