Uri Blau, an investigative reporter for the Haaretz daily, said his life has become like a "spy movie" and that he is being persecuted for exposing information that was "not convenient for the establishment."
In 2007, Blau published an article alleging that the army had allowed the killing of wanted Palestinian militants despite a court order to arrest them alive if possible. His work was based on documents allegedly leaked to him by Anat Kamm, who had access to classified material as a young soldier doing her mandatory army service at the headquarters of the Israeli general in charge of the West Bank.
Kamm, who later became a reporter herself, is currently under house arrest and faces serious charges of espionage for taking more than 2,000 secret documents and giving them to Blau. Her attorney has denied that she intended to harm state security, but not that she took the documents.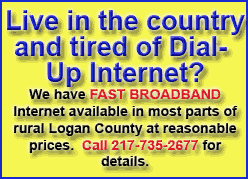 The details of the case were kept secret in Israel for months by a court-issued gag order that was lifted Thursday after the story was published widely abroad. The gag order became the subject of ridicule in the Israeli press, which ran articles with instructions on how readers could find the story from foreign sources online.
Israeli authorities believe Blau still has many of the leaked documents. The controversial gag order seems to have been kept in place because authorities hoped to get them back before publicizing the case.
In his article in Haaretz on Friday, Blau wrote that a large amount of his "detailed personal information" had been obtained by authorities, that he had been warned that his phone was tapped and that unknown parties had broken into his Tel Aviv home.
He had been away from the country on a trip to China when he was told of Kamm's arrest, he said.
His newspaper later arranged for him to remain in London rather than return home, claiming the Shin Bet security service had broken a promise to grant the reporter immunity and allow him to protect his sources if he returned some of the most sensitive documents and had his computer destroyed.
The Justice Ministry counters that it was Blau who reneged on the deal by not turning over all of the documents.