The diplomat, Mohammed Al-Madadi, was flying from Washington to meet imprisoned al-Qaida sleeper agent Ali Al-Marri for a routine consular visit, a State Department official and another person close to the matter said Thursday. Al-Madadi slipped into the plane's bathroom for a smoke, authorities said, then joked about trying to set his shoe on fire -- an apparent reference to would-be "shoe bomber" Richard Reid, who was convicted for his 2001 attempt to down an airliner.
That touched off a major response by security officials still smarting from a nearly disastrous Christmas Day airline bombing in Detroit. The military scrambled fighter jets Wednesday night, and the FBI questioned Al-Madadi for hours.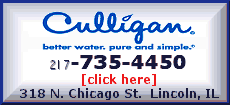 No explosives were found on the plane, and authorities said they don't think Al-Madadi was trying to hurt anyone during Wednesday's scare. He enjoys diplomatic immunity from U.S. prosecution and will not be criminally charged, authorities said.
The State Department official said Qatar had not yet informed the administration how it will handle the case but has assured the U.S. that Al-Madadi will leave the country. U.S. officials expected that to happen by Friday.
Those who discussed the case did so on condition of anonymity because they were not authorized to discuss the matter.
"We fully expect this will be resolved very quickly," State Department spokesman P.J. Crowley told reporters.
Crowley said the U.S. government is satisfied the Qatari government is taking the matter seriously.
The purpose of Al-Madadi's trip -- meeting with a dangerous terrorist -- raises questions about why someone familiar with national security cases would apparently flout airline security rules and joke about would-be bombers.
Al-Marri, a citizen of Qatar, is serving eight years in prison after pleading guilty last year to conspiring to support terrorism. He was arrested after the Sept. 11, 2001, terrorist attacks, accused of being a sleeper agent researching poisonous gasses and plotting a cyberattack.
Consular officials frequently visit foreigners held in the United States to make sure they are being treated well.
Some air travelers at Denver International Airport said they were amazed Al-Madadi would not be charged with anything.
"I think it's wrong. I'd get busted. I don't think that (immunity) should be a factor," said one of them, Hank DePetro, a retired psychologist from Greeley, Colo.