"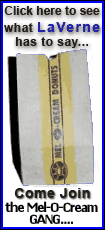 So far, everything went fantastically," said Volker Liebig, ESA Director for Earth Observation Programs.
In 2005, ESA lost its first CryoSat when the launcher rocket failed, causing a five-year-delay of the mission, which has been eagerly awaited by glacial scientists since the late 1990s.
"If anything, this mission is even more important now than a decade ago when we first proposed it," as changes in Earth's polar ice sheets are accelerating, said Duncan Wingham of University College London, CryoSat's principal investigator.
ESA said the 700-kilogram (1,543-pound) CryoSat 2 is designed to pinpoint the effects of global warming on the Arctic and Antarctic ice, which cover about ten percent of Earth's surface and prove crucial for the Earth's climate.
"The polar regions work like the refrigerators of the climate system," German glacial scientist Heinrich Miller explained. "These areas are really the important ones for our Earth climate."
Scientists know there have been significant changes in the polar regions and recent summers have seen record lows in the extent of summer ice cover in the Arctic sea, ESA said. But too little is known about how thick the ice is.
"For the first time, we are starting a mission to measure not only the extent, but the ice thickness," Liebig said.
Using radar technology from 447 miles (720 kilometers) above Earth's surface, CryoSat 2 will measure the thickness of both land and floating ice and pinpoint changes to within 1 centimeter (0.39-inch) -- impressive considering that the Antarctic ice sheet can be up to 3.1 miles (5 kilometers) thick.