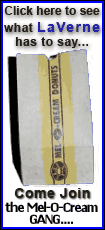 The world's biggest wine company by volume, with brands such as Robert Mondavi and Clos Du Bois, said its fiscal fourth-quarter loss from December through February narrowed to $51 million on sliding sales on spirits and beer and lingering weakness in the key North American wine market.
The company projected profits in its current fiscal year, which began March 1, will come in well below Wall Street's average expectation. It expects to earn $1.53 to $1.68 per share, while analysts had predicted a $1.77 profit.
Constellation shares fell 42 cents, or 2.5 percent, to close at $16.43 Friday.
Constellation said it lost the equivalent of 23 cents a share in the quarter. That compared with a loss of $406.8 million, or $1.88 cents a share, a year earlier. Excluding one-time costs, however, it earned 27 cents a share, 3 cents better than the average estimates of analysts surveyed by Thomson Reuters.
Sales fell 3.6 percent to $708.7 million from $735.1 million.
The pullback in U.S. consumer spending has crimped demand for the $5-to-$20 wine brands that make up the bulk of its business. It also is battling waning sales of high-end beers in its wholesale business joint venture with Mexican brewer Grupo Model SA.
"In 2009, the wine business was probably flat to up slightly, and in 2010 we're not projecting anything much different than that," CEO Rob Sands said in a conference call with analysts.
"The industry is fundamentally healthy ... but we do see a continuation of the negative trend" in bars and restaurants offsetting gains in grocery, mass-merchandise and club stores, Sands said. "If the economy improves and unemployment abates, that may change. But at the moment ... there's been some pretty significant trends of people staying at home, eating at home, not going out as much."
Beer sales fell 4 percent in the quarter to $419 million. Spirits sales slumped 49 percent to $48 million, hit by the divestiture of the value spirits business.