T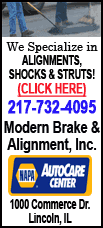 he gains were driven by fresh signs that the economy continues to recover. Many analysts remain skeptical that the market's gains are sustainable since they have come on relatively low volume, indicating that a large number of investors are still sitting on the sidelines.
The Dow very briefly touched 11,000 in the final five minutes of trading before ending with a gain of 70 points. It hadn't crossed that level since Sept. 29, 2008, just as the worst phase of the financial crisis was beginning.
Stocks got a boost after reassuring statements from Greece's finance minister and the head of the European Central Bank. Major European indexes closed higher, while the dollar fell against the euro.
Major indexes pulled back briefly after Fitch Ratings cut its view on Greece's debt, but quickly recovered. Stocks have been fluctuating in recent days and the euro has weakened because of concerns that Greece might default on its debt.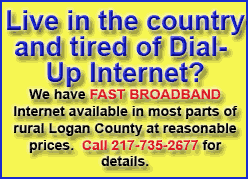 Greece's deepening fiscal crisis has upset other financial markets and caused concerns that other weak European countries also might default on their debt, which could cause a crisis for Europe's shared currency.
"If (Greece) falls apart, it makes everything else there fall apart," Chip Cobb, a senior vice president at Bryn Mawr Trust Asset Management in Bryn Mawr, Pa. "Greece is becoming a real thorn in the side."
Rising commodity prices also helped energy and material stocks, pushing indexes higher. Commodities mostly climbed on hopes demand will jump as the economy continues to improve. Chevron Corp. and ExxonMobil Corp. both rose.
The Dow Jones industrial average crept toward 11,000 throughout the day, having come within 12 points of that barrier on both Monday and Tuesday before closing lower.
While the Dow's approach to 11,000 has been a big focus for many individual investors, a number of Wall Street analysts downplay its importance for professional money managers. The Dow has crossed the 11,000 level 34 times since first hitting it in May of 1999.
"Round numbers are always psychologically significant," but rarely do they represent a technical milestone such as an index breaking out of a recent trading range, said Uri Landesman, head of global growth at ING Investment Management in New York.
The Dow rose 70.28, or 0.6 percent, to close at 10,997.35. The Standard & Poor's 500 index climbed 7.93, or 0.7 percent, to 1,194.37. The Nasdaq composite index rose 17.24, or 0.7 percent, to 2,454.05.
The Dow's rise Friday gives the index its sixth straight weekly gain for the first time since a stretch in March and April last year, just after market bottomed out at 12-year lows. The Dow started the day at exactly the same level it closed last week.
The Dow Jones industrial average is now up 68 percent from a 12-year low of 6,547.05 on March 9, 2009. It's still down 22 percent from its October 2007 peak of 14,164.53.
A report on wholesale inventories Friday provided the latest positive sign on the economy. The Commerce Department said inventories rose 0.6 percent in February, better than the 0.4 percent forecast by economists polled by Thomson Reuters.
Sales at wholesalers also rose faster than expected, gaining 0.8 percent. It was the 11th straight month of rising sales. Economists had forecast a 0.5 percent rise.