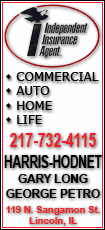 Greece's finance minister said Friday key aspects of a previously agreed rescue plan by eurozone countries and the International Monetary Fund were being hammered out, even as he insisted no bailout was needed.
The vaguely worded rescue plan agreed on in Brussels on March 25 would provide Greece with loans from other eurozone governments and the International Monetary Fund.
EU sources said Friday night that a decision had been made on how the interest rates for the loans would be calculated.
One source said they would be similar to IMF loans, which tend to be lower than market rates. It would likely be a three-year or short-term loan rather than a 10-year loan, and a final decision would be made by the eurozone finance ministers who are to meet in Madrid next Friday.
The sources spoke on condition of anonymity because of the sensitivity of the talks.
A rescue would be an admission by the European Union that the rules set up to safeguard its 11-year-old euro currency haven't been strong enough to weather a crisis.
But prospects of a default could be worse, since it would damage Greece's ability to borrow for years and hit European banks holding Greek bonds with new losses.
The interest rate gap, or spread, between Greek 10-year government bonds and the German equivalent, considered a benchmark of stability, narrowed to below 4 percentage points, after spiraling to 4.8 percentage points Thursday, the highest since Greece joined the euro. The higher the spread, the lower market confidence in Greece's ability to pay.
Those interest rates, even at Friday afternoon's slightly lower levels, still translate to a cost of borrowing of about twice that of Germany's - costs that Athens has said it cannot afford for long. While the government says it has covered all its borrowing needs for April, it needs to raise about euro11 billion in May.
Jane Foley, research director at Forex.com, said the current yields "are still likely to prove unpalatable for the Greek Debt Office."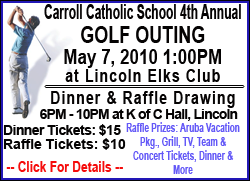 "Given the Greek government's need to issue euro11.6 billion in May and euro32 billion through the rest of the year, rumors are circulating that the Greek government may be forced to turn to the EU and the IMF for support as soon as this weekend," she said.
Greece took another blow when rating's agency Fitch Ratings cut its debt to BBB-, the lowest investment-grade rating and one notch above so-called junk, or speculative, status.
Both Athens and European officials insist no rescue is needed yet and that Greece will not default.
"We have said that Greece does not intend to make use of the mechanism, but it is very important for our country for this safety net to exist," Finance Minister George Papaconstantinou said.
Statements a day earlier from European Central Bank President Jean-Claude Trichet that default was "not an issue" for Greece appear to have calmed markets somewhat. The focus turned from the prospect of default - not being able to pay off its debts - to the likelihood of some kind of rescue under promises extended by other eurozone governments March 25.
Athens had hoped that the mere existence of the plan would calm the markets and lead to a drop in borrowing costs.
But given its lack of clarity so far, the plan has done little to assuage international concerns, meaning market reactions to Greece have been extremely volatile. While France and Italy offered support, the key question is Germany, where Chancellor Angela Merkel has been a chief opponent of bailing out Greece.