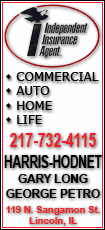 In Europe, the FTSE 100 index of leading British shares closed up 58.28 points, or 1 percent, to 5,770.98 while Germany's DAX rose 77.87 points, or 1.3 percent, to 6,249.70. The CAC-40 in France was 72.08 points, or 1.8 percent, higher at 4,050.54.
And on Wall Street, the Dow Jones industrial average was up 53.88 points, or 0.5 percent, at 10,980.95 around midday New York time while the broader Standard & Poor's 500 index rose 5.16 points, or 0.4 percent, at 1,191.60.
The focus all round the world has been on Greece again, a day after the country's cost of borrowing went through the roof. Investors now think that Greece will get bailed out even though the country's public debt agency said it will raise money by auctioning euro1.2 billion in 26- and 52-week treasury bills next week.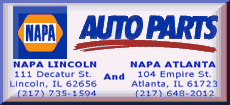 "In Europe, stocks have risen on the back of speculation that the troubled Greek economy may be bailed out, with Greek bonds experiencing a rally for the first time in two weeks," said Philip Gillett, a sales trader at IG Index.
Fitch Ratings, for one, thinks that the four-month long Greek debt crisis is coming to a head. Though it credited the Greek government in its attempts at sorting out its crisis, the ratings agency said managing the crisis is now increasingly out of the country's control.
Fitch, one of the world's big three ratings agency, took a swipe at Greece's partners in the eurozone for failing to provide enough clarity about a promised loan facility, in conjunction with the IMF, as it slashed its credit rating on the country's debt because of mounting concerns about the government's ability to get a handle on its debt mountain.
Fitch lowered its rating by two notches BBB-. The downgrade means that Greek debt remains investment grade - but only just. Another downgrade would make Greece's debt junk status - an ignominious position for a country using the euro.
Fitch said external financial support is likely to be forthcoming, but that greater clarity on back-stop financial support in the form of an explicit IMF programme "is likely to be required to shore up market confidence in the face of still substantial near-term financing needs."