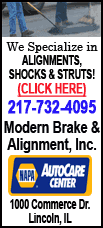 "In our public meetings, we heard loud and clear from our clientele how much they value Extension programming and our local presence," said Robert Hoeft, interim director of U of I Extension. "This new plan will maintain a local presence in every county."

He says the restructuring addresses financial constraints, but also provides for a continuation of what Extension is known for -- research-based, high-impact programs meeting changing societal and personal needs.

Extension's goal is to administer local county programming from 30 units of at least three but not more than five counties, reducing the number of county director positions by 46, which will make funds available to support programs. In anticipating the restructuring, Extension has held open many county director positions, so the actual number of people affected by these cuts will be far fewer than 46.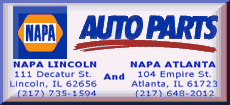 Cook County will remain as a single-county program.
The minimum staffing for the proposed units will consist of a county director, a unit secretary, three educators and a position to manage volunteers.
Furthermore, Extension plans to close several of its center offices, which house Extension educators. The following centers will close on or about June 30: Carbondale, Effingham, Matteson, Macomb and Mount Vernon. The educators at these centers will be moved to county offices.
Remaining center facilities will be closed at the earliest possible opportunity contingent upon lease terms. These locations are in the Quad Cities, Rockford, Countryside, East Peoria, Springfield, Champaign and Edwardsville.
Logan County Extension Director John Fulton said that currently their are no plans in place for changes at the office located in Lincoln. Fulton said that offices closed or consolidated were ones that received only state funding while the Logan County office has various sources.
Decisions regarding civil service employees will be determined after multi-county partnerships and program priorities have been established. Furthermore, it is anticipated that the number of educator and administrative positions will be reduced, too.
Extension has asked county directors to propose a unit configuration by May 10. By May 19, Extension will notify county directors of acceptance or change in the proposal. By June 10, educators will be notified of their new office location. And by June 15, county directors will submit fiscal 2011 budgets.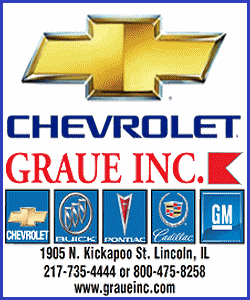 Gov. Pat Quinn proposed a state budget on March 10. Extension funding was cut $5.56 million in this proposal, which is the first step of what will be a very complicated budget process.
U of I Extension's fiscal 2009 budget is about $65 million, supporting about 800 people of all job classifications, from the director to secretarial staff in local offices as well as full- and part-time staff. This budget comes from federal, state and local levels: 18 percent federal, 21 percent local counties, 46 percent state, and 15 percent grants and revenue-generating activities.
U of I Extension has a 90-year history of connecting the citizens of Illinois to their land-grant university by providing educational programming around the state. More than 260,000 youth participate statewide in the popular 4-H program. There are more than 4,000 Extension Master Gardeners in the state. Extension also offers educational programs in the areas of nutrition, family economics and agriculture.
[Text from file received from University of Illinois Extension]