These are special times for this Cubs centenarian. Matt Warner, a nurse at St. Clara's, e-mailed the Cubs that they had a special fan at St. Clara's. The next day a Cub representative called and invited Katie to come to the game April 15 as their special guest.

"I don't know if I will be able to sleep the night before. This is such a thrill to be going to a Cubs game," Katie said joyfully.

Katie was born in 1908. She immediately points out the significance of that year. Besides meaning she is heading for 102 years of age, she says 1908 is important because it was the last time her beloved Chicago Cubs won a World Series.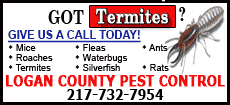 Although 101 and counting, Katie might have failed hearing and eyesight but there is nothing wrong with her memory. She goes about important dates and names in her life as if they were yesterday's events.
Katie was born on Dec. 27, 1908, in Lincoln, the daughter of blacksmith Pete Stumpf. Katie's mom was Anna.
Katie said her father was a Cubs fan and that rubbed off on her at an early age. "I imagine I have been a Cubs fan for 90 years or more," she said in a matter-of-fact tone.
She clearly recalled playing catch with her father, although neither had a mitt to use. "His hands were so big and he always asked if he was throwing it too hard and I always told him no," she recalled.
In 1929, Katie married Clark Dobey. They had three boys, Wayne, Jack and Skip, and a daughter, Suzie.
Katie formerly worked at St. Clara's Hospital for 15 years, and then when St. Clara's Manor was opened, she became its first activity director. Now she is a resident, and it was obvious at lunch that fellow residents have a fondness for Katie. "Oh, I just love it here, and I have so many friends. Praise the Lord. I have been so blessed," she said.
During the interview, Katie held an autographed baseball gently, almost caressingly in her hands. It is a 2-year-old autographed ball that was given to her, and along with her Cub hat and a stuffed Cubbie Bear, it is one of her prized possessions. Katie has a hole in her walker tray that the ball comfortably fits in, so as she ambles about she never has to leave her ball behind.
The signatures on the ball are important to Katie, but she can't see them. "I'm blind, you know," she said without any complaint in her voice.
When asked about her vision, she says she can still see shadows, but "everyone looks the same to me now. I don't think I have seen my own face in maybe four years or so, but maybe that's a good thing. How do I look?" she laughs.
Katie has a hearing problem and points to her left ear as the one that still works a little, and conversation is directed that way. She enjoys getting close to a person and talking head to head while holding hands. The gestures might be out of necessity, but there is just so much softness and caring in Katie that it isn't awkward. As she rambles out the names of Cubs present to Cubs players past, the closeness to Katie and her genuine affection for the boys in blue make a person feel young again: as young as Katie is in her heart.
Katie says she really likes current Cub Derrek Lee, and she can go around the horn naming the current Cub team.
As far as winning a World Series, she thinks this could be the year. "We have real good pitching," she said.
She has soft spots for some Cubbies of old. "Shawon Dunston, Ryne Sandberg and Mark Grace -- now boy, could those guys turn a double play." She also said Ernie Banks was a favorite of hers, as well as Ron Santo and Ferguson Jenkins. Going back a little further, Katie said she always liked Andy Pafko when he played for the Cubs in the '40s.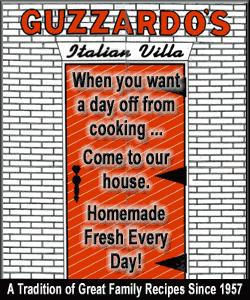 Katie has a small transistor radio that has earphones so she can listen to the games. "I have to have the volume turned way up to listen to Pat and Ron, and I don't want to bother the other people," she said.
She says she takes an afternoon nap and that helps her stay up for those late night Cub games. "But if I doze off, when I wake up the radio is still on so I can get the score."
Katie is good friends with both Pat Hughes and Ron Santo, the Cubs WGN radio announcers -- they just don't know it -- and she speaks of the two affectionately. They are the voices that help her see the games, and they are an integral part of her life during baseball season.
Katie doesn't have a complaint in her heart as years such as 1969, 1984 and 2003 are brought up. Instead she has hope that this is the Cubs' year.
"And if it isn't, then I'll be back for next year. I'm not sure how many more years I can wait. I praise the Lord for allowing me to live this long with so many wonderful things and people in my life."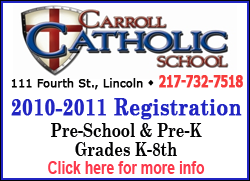 She says with a laugh, "Surely he wouldn't have let me live this long just to go to a ballgame: unless, maybe he's a Cubs fan."
"That's a joke I'm using around here," she added.
Katie said although her patience can span a century, she needs the Cubs to find some urgency in winning a World Series. "They can't wait too much longer to win. One of these days the good Lord is going to tell me it's my time and I will tell Him I'm ready."
Katie herself says she can't wait for Thursday and hasn't been more excited in years. She only went to one other game at Wrigley. It was in 1984, and she kissed the ground when she got there. She might need some help, but she says she intends to do that again.
Mike Eads, director at St. Clara's, said that Katie's wish upon dying is to be buried in an authentic Cubs jersey, and the staff at the manor has been collecting donations to make sure her last wish is fulfilled.
Katie has a wish during her visit to Wrigley and it's to wheel around the bases: "To go from first to second to third and then home and then out to the pitcher's mound; now wouldn't that be something special."
We imagine it would be special, but not nearly as special as Katie, and that is why Katie Dobey is the Lincoln Daily News Personality of the Week.
[By MIKE FAK]
Editor's note: Katie will be driven to Wrigley Field in the St. Clara's van on Thursday morning. She has her hat and a new Cubs sweatshirt, and although she won't be able to actually see the game, she says she will bring her transistor radio so her good friends Pat and Ron can tell her what is happening. Katie considers this day one of the greatest thrills in her life, and with all due respect to Cardinals and White Sox fans, on Thursday how can you not root for the Cubbies to win one for Katie.