Wall Street was also poised to open higher following four straight days of gains, after Intel's after-hours statement Tuesday showing that it earned $2.4 billion, or 43 cents per share, in the first three months of 2009 -- the consensus in the markets was that the company would earn 38 cents a share.
Dow futures were up 22 points, or 0.2 percent, at 10,985 while the broader Standard & Poor's 500 futures were 2.6 points, or 0.2 percent, at 1,195.70.
"Investors are taking the sign of strong sales at Intel as reassurance that the economic recovery is well underpinned by business expansion and a healthy consumer appetite," said Anthony Grech, market strategist at IG Index.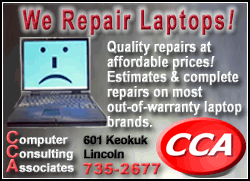 With concerns about Greece's debt situation reduced following the weekend agreement by the eurozone to provide the country with money, if needed, attention will likely remain on upcoming U.S. earnings.
JP Morgan Chase kicks off the banks' earnings reporting season later -- the focus will be on how many more bad debts the bank writes down in relation to the U.S. housing markets and how confident the bank is about the future.
There will also be a lot of interest in U.S. retail sales data for March following strong updates from a number of retailers last week -- the consensus in the markets is that sales grew by a monthly 1.2 percent, way up on the 0.3 percent recorded in February, largely because winter abated.
The state of household spending in the U.S. is key for the global economic recovery -- U.S. consumer spending accounts for around 70 per cent of the nation's economy.
"The positive trend to the U.S. economy is pretty clear," said Kit Juckes, chief economist at ECU Group.
Later on in the day, the U.S. Federal Reserve publishes its so-called Beige Book, an assessment of economic conditions across the regions of the U.S.
"I will fall off my chair in amazement if it doesn't maintain the dovish tone we have been hearing repeatedly from the Fed," said Juckes.