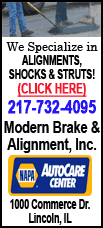 Macquarie said 47 aircraft from International Lease Finance Corp. will go to Macquarie Bank Ltd. and six to a partly owned subsidiary, Macquarie AirFinance Ltd. The total price is just under $2 billion.
Macquarie said the aircraft are being leased to 35 airlines in 27 countries. Most aircraft are Boeing 737 Next Generation or Airbus A320 Family aircraft.
AIG is selling assets to repay $182.5 billion in bailout money received following its near-collapse due to risky credit derivatives contracts.
Macquarie owns 37.5 percent of Macquarie AirFinance Ltd. and also has a wholly owned subsidiary, Macquarie Asset Leasing Trust, which owns nine aircraft on lease to a major Australian airline.
Macquarie shares were up 0.62 percent to AU$50.31 in afternoon trading.