Toyota said Tuesday it had asked dealers to temporarily suspend sales of the SUV while it conducts its own tests on the GX 460. About 6,000 GX 460s from the 2010 model year have been sold since the vehicle went on sale in late December, and an estimated 1,600 of the SUVs are at dealerships.
The carmaker issued the temporary "stop sale" within hours after the popular consumer magazine raised the handling problem. It reflects Toyota's attempt to respond more quickly to safety concerns after being castigated by the federal government for dragging its feet on recalls to address faulty gas pedals.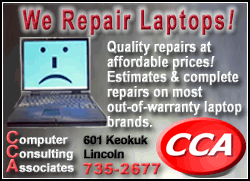 The decision to stop selling the SUV adds another stain to Toyota's safety reputation following the recall of more than 8 million cars and trucks worldwide over gas pedals that are too slow to retract or can become stuck under floor mats. Toyota faces a $16.4 million fine from the Transportation Department and has until April 19 to decide whether to contest the penalty.
The GX 460 is not covered by the pedal recalls.
"We are taking the situation with the GX 460 very seriously and are determined to identify and correct the issue Consumer Reports identified," said Mark Templin, Lexus vice president and general manager.
Lexus will provide a loaner car for any customer who bought a 2010 GX 460 and is concerned about driving the vehicle, Templin said. Customers who have questions or concerns about the GX 460 can call Lexus at 800-255-3987.
Consumer Reports is closely read by many car buyers before choosing a new car or truck and has raised red flags over Toyotas before. In January, the magazine pulled its "recommended" rating on eight vehicles recalled by the automaker due to faulty gas pedals.
In this case, Consumer Reports said the Lexus problem occurred during tests on its track. In a standard test, the driver approached a turn unusually fast, then released the accelerator pedal to simulate the response of an alarmed driver. This caused the rear of the vehicle to slide outward.