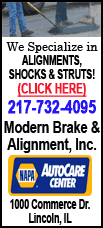 But there's a catch, according to Intel CEO Paul Otellini: Many companies are buying PCs again because it's simply less expensive than hanging on to older machines that need frequent maintenance. He said many customers were buying computers with older Intel chips, which are less profitable for the company than the newer products.
"I'm still not going to go out on a limb, and our customers aren't going to go out on a limb, and say there's a corporate refresh snapback cycle," he said. "People are buying things to replace older machines because it's just cheaper."
Still, that dynamic was key in helping Intel's net income nearly quadruple in the latest quarter when compared with last year.
Intel became the first major technology company to report earnings for the first quarter when it said after the market closed Tuesday that it earned $2.4 billion, or 43 cents per share, in the first three months of 2009.
Analysts polled by Thomson Reuters were expecting profit of 38 cents per share.
In the same period last year, Intel earned $629 million, or 11 cents per share. At the time Intel was muddling through the recession, but Otellini predicted that personal computer sales had "bottomed out" -- an early forecast that proved true.
Intel's revenue in the latest period jumped 44 percent to $10.3 billion, ahead of analysts' forecast for $9.8 billion.
The company also raised its forecast for a key performance measurement. Intel now predicts a gross profit margin of 62 percent to 66 percent of revenue in 2010, up from its previous guidance of 58 percent to 64 percent of revenue.
And Intel said it expects to hire about 1,000 people this year worldwide. Intel currently has 79,900 employees, down from 82,500 a year ago.