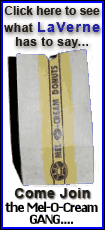 The hiring rebound is modest. It has yet to show up in government data, and the most recent jobs report actually showed a slight drop in the number of financial workers in March. That suggests the number of job cuts is still surpassing new hires.
Yet firms that specialize in financial employment and compensation consulting say demand for top talent is rising, and that companies are dangling lucrative pay to attract key people.
At eFinancialCareers.com, an employment firm for the financial services industry, employers posted openings for 1,508 jobs as of April 1 -- up 34 percent from a year ago and the fourth straight monthly increase.
The search for talent comes as a resurgent stock market and a river of federal aid have allowed the nation's biggest and most troubled banks to return to profitability and begin replenishing their decimated work forces. Modest or not, any hiring is good news for New York's starved coffers. About two-thirds of the jobs posted at eFinancialCareers.com are in the New York City metropolitan area.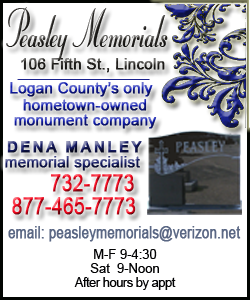 The pickup in hiring could also foreshadow a turnaround in the wider economy.
"Historically, hiring on Wall Street has recovered before the rest of the economy," said Richard Lipstein, managing director at Boyden Global Executive Search, which works with many top financial firms. "Higher stock prices increase the value of companies. That leads to more initial public offerings, more advisory work and more hiring in general."
During the first three months of the year, U.S. financial firms announced 3,880 hires -- up 13 percent from the same period in 2008, according to employment firm Challenger, Gray & Christmas. The actual number may be higher because not all companies publicly announce every new hire.
It's a big turnaround for an industry on the verge of collapse less than two years ago. Financial services firms shed 415,000 jobs in 2007 and 2008 as the nation's biggest banks lost billions of dollars, according to Challenger, Gray & Christmas. Citigroup Inc. alone cut 75,000 jobs. The number of financial job cuts fell to 51,000 last year and is on track to fall again in 2010.
The layoffs have come at a heavy cost. New York state Comptroller Thomas DiNapoli has said financial services job cuts could cost a combined $6.5 billion in lost tax revenue for both New York City and the state. The comptroller's office said it's too soon to know how much the latest round of hiring will help offset that loss.
"There's some encouraging signs, but it's not the sustained hiring that we expect," said DiNapoli spokesman Robert Whalen.
And few expect a quick return to the hiring spree of the boom years. The last year that financial services firms had a net increase in hiring was in 2007, when jobs peaked at 6.2 million nationwide. That's about 10 percent higher than current levels.
Some of the most aggressive recruiters lately have been the banks hardest hit during the credit crisis -- including Citigroup and Bank of America Corp., compensation consultants say. Those firms were restricted from paying top-dollar salaries and bonuses after taking billions in government bailout money. They've since repaid the funds, freeing them from the restrictions.
"They're back in the game," said David Schmidt, a senior consultant on executive pay at James F. Reda & Associates.