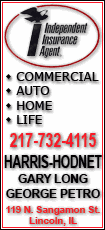 Economists say it is no wonder that consumer confidence is at such low levels. Americans' pocketbooks are being squeezed, even though inflation remains a no-show in many ways.
For that reason, the prices that have been rising lately -- in such areas as energy and food -- seem to be having more of an impact than normal.
"At a time when wages have not risen, people are obviously more sensitive to any kind of price increases," said Nariman Behravesh, chief economist at IHS Global Insight.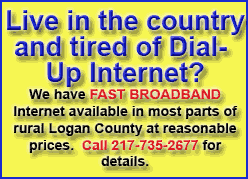 Economists surveyed by Thomson Reuters are looking for overall prices to have risen by a modest 0.1 percent in March and to be up 2.4 percent over the past 12 months. That 12-month gain primarily reflects that the volatile sectors of energy and food have been showing gains recently.
However, excluding food and energy, the core rate of inflation is likely to show a small 0.1 percent increase in March and be up just 1.2 percent over the past 12 months. That gain would be well within the Federal Reserve's comfort zone, meaning the central bank can continue to keep a key interest rate at a record low where it has been for more than a year in order to jump-start growth and put the country on a sustained recovery from the Great Recession.
For all of 2009, inflation rose by 2.7 percent for the 12 months ending in December. That followed an even smaller 0.1 percent rise in 2008, which had been the smallest gain since prices fell by 0.7 percent in 1954.
Excluding food and energy, so-called core inflation was up 1.8 percent last year, the second smallest rise in four decades. The inflation figures were kept in check by the severe recession, which has depressed wages, the biggest component in the cost of production.
Workers saw their inflation-adjusted weekly wages fall by 1.6 percent last year, the sharpest setback since 1990.
Inflation-adjusted pay has sunk in five of the past seven years, underscoring the pressures households were feeling even before the recession began in late 2007.
In fact, the last period of strong wage gains occurred in the 1970s, when the country suffered double-digit inflation triggered by oil shocks. Many unions negotiated cost-of-living wage increases that only added fuel to the inflation fire.
Inflation was not successfully constrained until the Fed under then-Chairman Paul Volcker drove interest rates to levels not seen since the Civil War. It ended a debilitating decade in which successive oil shocks pushed the country into stagflation, a period when economic growth is stagnant and inflation is high.