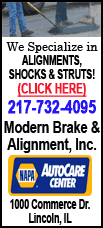 But there it was at last on the Met stage Monday night, in a new production by director Mary Zimmerman designed to showcase the considerable talents of Renee Fleming.
If Fleming's singing fell short of spectacular and if the production proved an uneasy mix of the inventive and the obvious, at least there was Rossini's music to revel in during a long evening (nearly four hours, including intermissions).
And those tenors! What a splendid crop, starting with Lawrence Brownlee as Rinaldo, leader of a group of 11th century Crusaders who have come to "liberate" Jerusalem only to run afoul of the sorceress Armida.
Brownlee, previously heard at the Met in two Rossini comedies, cuts a dapper figure with his newly slimmed-down form. His voice, while not large or penetrating, sounds at times as sweet as if dipped in honey, and he easily conquers the intricate bel canto line that rises well above high C.
The highlight of the evening -- and turning point of the opera -- is the trio in Act 3 for Rinaldo and the two Crusaders who have come to rescue him from Armida. Brownlee, teaming with Kobie van Rensburg (Ubaldo) and Barry Banks (Carlo), rises to heroic stature as he shakes off Armida's spell and rejoins his comrades.
Earlier, three other tenors got to display their talents. John Osborn sang with power and precision as Goffredo, the Christian commander; debuting Yegishe Manucharyan brought a velvety tone to his few lines as Eustazio, Goffredo's brother; and Jose Manuel Zapata showed off a bright, flexible voice as the jealous Gernando.
Amid all these high male voices (there are two smaller parts for basses), Rossini wrote a virtuoso role for the opera's only female singer. Armida is a complex creation -- part wicked sorceress, part woman deeply in love. Unlike many operatic heroines, she doesn't die at the end; instead, she flies into a rage and vows revenge.
Fleming, whose melting voice makes her a formidable interpreter in some parts of the repertory, has always had a fondness for bel canto. And "Armida" was important in her career: Her 1993 performance at the Rossini Festival in Pesaro, Italy, helped launch her rise to stardom.
But 17 years later, her voice lacks the body or the bite to do justice to the long, rapid lines -- filled with ascending and descending scales -- that form her character's music. Her soft-grained sound becomes limp and imprecise, and what should be show-stopping arias come and go with little impact.
The finest singing she did was in the three love duets with Brownlee, one in each act, where their voices blended together beautifully in quiet harmony.