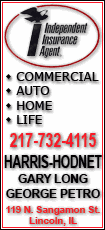 "My husband and I have been working toward a Russian adoption for two years now," wrote Susan Busek, a teacher from Loveland, Colo. "Please know that there are many would-be parents like us, who want only the opportunity to be parents and give our love."
The petition, which quickly gathered more than 11,000 electronic signatures, is a response to the outcry in Russia over the incident last week in which a nurse from Tennessee arranged to send her 7-year-old adoptive son back to Moscow alone on a plane, asserting that the boy had severe psychological problems.
Russia's foreign minister, Sergey Lavrov, and its children's rights ombudsman, Pavel Astakhov, have suggested that Russia suspend all U.S. adoptions until Moscow and Washington sign a bilateral adoption agreement.
"How can we prosecute a person who abused the rights of a Russian child abroad?" Astakhov said in a televised interview. "If there was an adoption treaty in place, we would have legal means to protect Russian children abroad."
Lavrov called the return of the boy, Artyom Savelyev, "the last straw" after a string of other cases in which adopted Russian children were mistreated.
As of Tuesday, however, no freeze had been imposed, and U.S. agencies handling adoptions from Russia told their clients that applications remained active.
The U.S. State Department is arranging for a high-level delegation to visit Moscow next week to discuss the incident and the possibility of some sort of new adoption agreement.
In the past, the United States has resisted Russian entreaties to sign a formal adoption pact, contending that an international accord called the Hague Convention would be sufficient once Russia ratified it. But the latest incident appears to have softened the U.S. stance.
"We're willing to talk about some sort of bilateral understanding where we would ensure that these kinds of things could not happen," the U.S. ambassador to Russia, John Beyrle, told CBS's "The Early Show."
Tom DeFilipo, president of the Joint Council on International Children's Services, said he was not sure if a possible U.S.-Russian pact would require ratification by the Senate, but pledged that his group would help work for ratification if that was the case.
The petition being promoted by the council calls the abandonment of the Russian boy "an isolated incident ... not at all indicative of the thousands of successful adoptions between Russia and the United States."
It calls on Medvedev and Obama to ensure that "every child's right to a permanent and safe family is not interrupted due to the suspension of intercountry adoption services." It calls on the two governments to "aggressively prosecute any individual involved in child abuse to the fullest extent of the law."
Larisa Mason, executive director of an Oakmont, Pa., adoption agency called International Assistance Group, urged the American government to be flexible in the upcoming talks with the Russians.
"We need to work with the Russians on putting together something that will protect children in circumstances like this," she said. "This is the most unfortunate incident, and maybe this will push our government to do something more."