"Hi. This is Nadia and I'm the girl that got lost," she said Tuesday from deep inside an alligator-infested swamp in Winter Springs .
The fifth-grader, who has Asperger's syndrome, a type of autism-related disorder, was found by a man who attends the same church as her family, police said.
James King said she was in a dry patch in the middle of the swamp.
"Hey, I've got her," King said in the 911 call. "I've got Nadia."
King said that the girl had bug bites yet "no major injuries, just exposure."
King added: "The Lord told me where to find her."
The dispatcher asked to speak with Nadia, and that's when she said hello.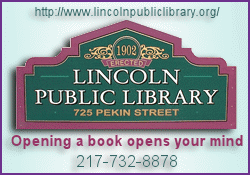 "She was very calm, she was very matter-of-fact. There was no panic," King said on ABC's "Good Morning America" on Wednesday.
The girl, who had last been seen Friday, was taken to a hospital in nearby Longwood, where she was evaluated and treated for dehydration and insect bites, said Winter Springs Police Chief Kevin Brunelle.
"If I never believed in miracles, I sure do now," Brunelle said.
The medical director at South Seminole Hospital, Dr. Rakish Parekh, told reporters that Nadia was smiling and had some bruises and bites. She was getting intravenous fluids for dehydration.
"She is doing remarkably well," he said.
Later, Geo Morales, a spokesman for hospital, said that Nadia's family requested privacy and said he could not release any information about her, including whether she was still being treated.
Brunelle said Tuesday night that he wasn't sure if Nadia had yet gone home.
"Children can be very resilient," Brunelle said. "Especially Nadia. She's a driven young lady, and she surprised a lot of people today."
The discovery was welcome -- and rare -- in a state that has been plagued with missing children.
Brunelle said Nadia told rescuers two things: "I'm glad you guys found me," and "I can't believe you guys rescued me."
Her sister has said Nadia may have gone into the dense woods hoping to make a nature video.
As they waited for rescuers to arrive, King gave her a nutritional shake, an apple and some water.