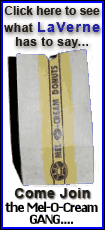 But some improvements are on the way. Amtrak, the country's only major passenger train system, is re-examining timetables and finding other ways to improve its 15 national routes to bring in more riders and revenue. Among those under review are two routes that dip into Ohio and are practically hidden at night, their trains passing through when most people are sleeping.
Businessman Dave Shreiner, 63, typically boards around 1:30 a.m. at a tiny Amtrak stop in Alliance, Ohio. He travels exclusively by rail half of the year, visiting clients around the U.S.
"It makes planning a trip a challenge," Shreiner said.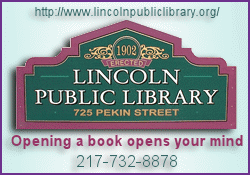 The push for upgrades comes as Amtrak is on pace for record ridership this year, carrying a best-ever 13.6 million passengers in the first half of fiscal year 2010. That's a 4.3-percent increase over the same period last year, and 100,000 more than 13.5 million posted in the first half of 2008, Amtrak's previous highest ridership of 28.7 million passengers.
Amtrak cites an improving economy and high fuel prices as factors in ridership growth.
President Barack Obama is also giving $8 billion in stimulus money to 13 high-speed rail projects and 31 states, though Amtrak's role in those projects is murky, since states will control the funds. Some of the projects are years away from completion.
In the meantime, Amtrak is putting all of its long-distance routes under review through 2012, including five this year.
They include the Cardinal, a train that stops in Cincinnati three days a week on its way between Chicago and New York City; and the Capitol Limited, a daily train between Chicago and Washington, D.C., that stops in Ohio at Toledo, Sandusky, Elyria, Cleveland and Alliance.
Also being reviewed are the Texas Eagle (Chicago-San Antonio), the California Zephyr (Chicago-Emeryville, Calif.) and the Sunset Limited (Los Angeles-New Orleans).
Shreiner would like to see Amtrak offer more convenient boarding times in Ohio, along with a new state-supported line from Cleveland to Cincinnati. Obama gave Ohio $400 million in stimulus money to buy trains and get them running on existing freight tracks by 2012, but the plan is at a stalemate as several key Republican state lawmakers question whether the ridership potential is strong enough.
Since the Amtrak reviews began, some small changes are already noticeable. On the Coast Starlight, which connects Los Angeles and Seattle, Amtrak upgraded sleeping cars and ditched plastic dinnerware in favor of china, table linens and glassware.
Focus groups and customer feedback will help determine ways to improve schedules, equipment, reliability, food service and staffing levels, Amtrak spokesman Marc Magliari said. For example, the Cardinal may offer opportunities for daily service.
"That's the biggest thing they could do, in my opinion," said Beau Tuke, a real estate agent in Cincinnati.