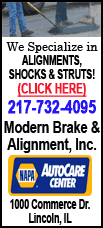 West Virginia Gov. Joe Manchin said Tuesday he has asked J. Davitt McAteer, who headed the U.S. Mine Safety and Health Administration during the Clinton administration, to independently investigate the explosion that killed 29 miners last week.
McAteer's probe of Massey Energy's Upper Big Branch mine will be independent of separate state and federal investigations, and he will focus on what actions should be taken to prevent such explosions in the future.
"I want a transparent third party, that's not attached in any way, shape or form," Manchin said.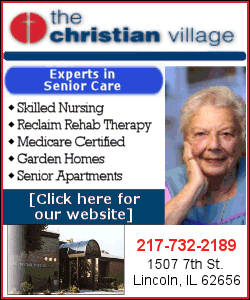 McAteer conducted similar probes of the Sago mine disaster that killed 12 and the Aracoma Alma No. 1 mine fire that killed two miners. He told AP he expects to focus on the apparent failure of systems meant to prevent such a disaster: the spraying of powdered rock to dilute explosive coal dust; the venting of methane gas; and safety conditions before miners begin each shift.
Also Tuesday, federal mine safety officials said Upper Big Branch should have received a warning letter in October about a potential pattern of safety violations, but a computer program that screens for violation patterns failed to include eight citations at the mine.
If they had been included, MSHA would have notified the mine and given the operator 90 days to improve safety conditions.
MSHA director Joe Main told AP that the mine had reduced its violations by more than 60 percent anyway and the error didn't have an impact on the tragedy.
Half of the eight citations involved problems with ventilation, according to data provided by MSHA. Those problems were corrected within hours or days of determination, per federal guidelines.
Highly explosive methane is believed to have been a factor in the deadly blast.
The chairman of the House Education and Labor Committee, Rep. George Miller, D-Calif., and two other lawmakers called for an immediate investigation by the Labor Department's inspector general into the computer error. Reps. Nick Rahall, D-W.Va., and Lynn Woolsey, D-Calif., joined Miller in calling the mistake "deeply disturbing."
Meanwhile, President Barack Obama was to meet Thursday with federal labor and mine safety officials to discuss preliminarily what may have caused the blast. Investigators still don't know what ignited the worst U.S. coal mine disaster in four decades, though officials believe methane was involved.
Congress is also convening hearings later this month to look at weaknesses in federal mine safety legislation and whether the system encourages operators to challenge safety violations and delay penalties.
Since the April 5 explosion, details have emerged about an extensive list of safety violations at the mine. The company has been repeatedly cited and fined for problems with the system that vents methane and for allowing combustible dust to build up.