Violence has picked up in the political vacuum following March 7 national election that produced no clear winner and set off extended political wrangling.
Iraqi and U.S. officials have blamed the spate of attacks on al-Qaida in Iraq or other extremists seizing on gaping security lapses created by the political deadlock.
It was not known why the 48-year-old Sheik Ghazi Jabouri was targeted Wednesday. He was gunned down in a hail of automatic-weapons fire outside the al-Rahman mosque in the primarily Sunni-neighborhood of Azamiyah in north Baghdad at about 5 a.m., a police officer said. An army officer confirmed the report.
Both officers said witnesses reported seeing a group of gunmen on foot, but could not say exactly how many were involved.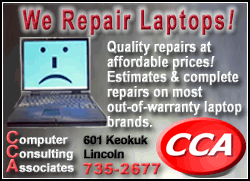 At the cleric's funeral later in the morning, worshippers -- including one whose clothes were still stained with blood -- said prayers by Jabouri's simple wooden coffin, before hoisting it on their shoulders and carrying it to a nearby cemetery for burial.
Elsewhere in the capital, a high-ranking police officer was killed when a so-called "sticky bomb" on his car exploded as he drove to work, an Interior Ministry official said.
The official said that in addition to killing Brig. Gen. Arkan Ali, who served on the ministry's anti-terrorism force, the explosion in western Baghdad's al-Nisoor Square also wounded four bystanders, a traffic policeman and another ministry official who was in the car.
A local police officer confirmed the report.
In central Baghdad, a bomb went off at about 2 p.m. inside a warehouse, killing one civilian and wounding four, according to police and hospital officials. The bomb, which was left in the basement of the warehouse, also caused damage to nearby buildings.
All the officials giving the toll in Wednesday's attacks spoke on condition of anonymity because they were not authorized to speak to the media.