Her visit to the Mexican capital Wednesday and Thursday is also part goodwill tour to highlight relations between the United States and its southern border ally. The first order of business Wednesday is a trip to Los Pinos, the residence of President Felipe Calderon, to meet privately with his wife, Margarita Zavala. The mission to Mexico book-ends Mrs. Obama's leading cause at home, a campaign against child obsesity .
In another sign of the important friendship between the two countries, the White House recently announced that the second state dinner of President Barack Obama's administration will be in honor of Mexico, on May 19.
After the closed-door sit-down with Zavala and a joint tour of the National Museum of Anthropology, Mrs. Obama was to spend the rest of her public time with children. She planned to visit Escuela Siete de Enero, a public elementary school; give a speech at Universidad Iberoamericana to area high school and college students; and lead a round-table discussion with youth leaders at La Hacienda de Los Morales.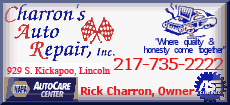 Her international agenda appears similar to what she's been doing domestically.
Since becoming first lady in January 2009, Mrs. Obama has made it her practice to involve students in almost every undertaking at the White House. Students helped plant her vegetable garden, professional musicians have been brought in to give students lessons, and she and members of her staff mentor young women.
The first U.S. first lady of color, Mrs. Obama often says magic played no part in her getting to the White House. She now hopes to travel the world delivering "you-can-do-it"-style pep talks to help inspire a new generation of young people to become leaders and problem-solvers in their communities.