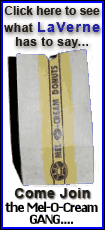 The three showdowns begin Thursday, adding even more suspense to the country's most unpredictable election in decades.
Prime Minister Gordon Brown of the Labour Party, Conservative leader David Cameron and Nick Clegg of the Liberal Democrats will take audience questions on issues such as crime and health care. The following debates on April 22 and April 29 will focus on foreign policy issues and the economy, the most significant of all issues in the May 6 election.
While British governing parties have been reluctant to agree to such prime-time spectacles, debates have been fixtures in all U.S. presidential elections since 1960, when front-runner Richard Nixon, pale after a hospital stay, gave a lackluster performance against the tanned and affable John F. Kennedy.
Nixon rallied in following debates but the damage was done. Some 70 million people saw him sweat. They also saw his razor stubble after he reportedly refused full makeup. Afterward, more than half of all U.S. voters said the debates had influenced their opinion.
"I could see the same situation where David Cameron is the Kennedy figure and Gordon Brown is the Nixon figure," said Frank Luntz, a U.S. Republican political consultant. "Cameron is from the next generation where Brown is old enough to be his father. That dynamic usually doesn't look good on television, especially when people want a change."
Brown, 59, is perhaps the most desperate of the three candidates, but pollsters say expectations are so low for him that even a modest performance could be seen as a win.
Although Brown is praised for his intellect, he often appears clumsy on screen -- he uses the same phrases, speaks in a monotone and frequently looks disheveled or tired. Still, he was a champion university debater and can outgun opponents in Parliament with his command of the issues.
Analysts say the big risk for Brown is stepping too far out of character -- he was skewered for a recent YouTube appearance in which he was smiling wildly.
"The expectations of debates play a large role," said Scott Keeter with the Pew Research Center in Washington, D.C. "In the Nixon-Kennedy debates, Nixon was considered to be a real political powerhouse while Kennedy was not viewed in the same way as he is now. Because the expectations were on Nixon doing really well, Kennedy's performance was seen as a real victory."
In this race, however, expectations are high for the 43-year-old Cameron -- favored by bookmakers to win the first debate with 5/6 odds. Brown is at 7/4 odds while Clegg has 5/2.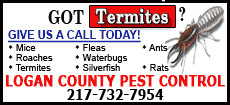 Articulate, privileged and married to an aristocrat's daughter, Cameron has been trying to convince voters that Margaret Thatcher's party cares about the poor and disadvantaged. Often compared to the charismatic Tony Blair, who brought the Labour Party back to power 13 years ago, Cameron is often seen cycling or doing Web cams of his family life.
But it's unclear whether his folksy "Just call me Dave" campaign or his pregnant wife's visits to soup kitchens have convinced a dubious electorate.
Luntz said it won't be enough for Cameron to just look or sound good -- he'll need to back it up with substance.
"The key for Brown beating Cameron will be putting him on the defensive," he said.
Swing votes will be crucial in this election. Polls suggest it could be the first time since 1974 that no U.K. party wins an outright majority in Parliament. Britain's peculiar voting system still favors Labour even though the Conservatives have a slight lead in the polls.
The Conservatives need to win a bigger share of the vote than Labour to earn an overall majority this time -- a major swing of more than 6 percent, according to some polls.