A crowd of up to 10,000 was forecast Wednesday for Boston Common, just across town from Boston Harbor, where the original Tea Party occurred in 1773 among colonists upset about British taxation without government representation.
Some 237 years later, the speaking roster included several conservative radio hosts, as well as Victoria Jackson of NBC-TV's "Saturday Night Live" and Jim Labriola of ABC-TV's "Home Improvement."
Yet the event was equally noteworthy for its absences, including that of Sen. Scott Brown. The fiscally conservative, small government, anti-Obama movement has claimed the Republican as its proudest accomplishment after he upset Democrats in this historically blue state and claimed the U.S. Senate seat held for nearly a half-century by liberal icon Edward M. Kennedy.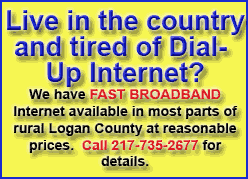 Officially, Brown's staff says he's too busy with his congressional duties -- but he also kept the movement at a respectful distance during his campaign last winter.
If he gets too close, the freshman senator, who's still getting used to his national profile, risks being aligned with the tea party's more radical elements, which have questioned the legitimacy of everything from President Barack Obama's U.S. birthplace to his college degree.
"His 'business in Congress' is getting re-elected in 2012, and to do that, he needs to present a moderate image. Going to a tea party rally is about the last thing he needs," said Jeffrey Berry, a political science professor at Brown's alma mater, Tufts University.