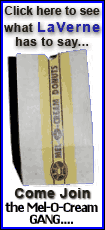 Today's highlight in history:
On April 13, 1743, the third president of the United States, Thomas Jefferson, was born in Shadwell, Va.
On this date:
In 1598, King Henry IV of France endorsed the Edict of Nantes, which granted rights to the Protestant Huguenots. The edict was abrogated in 1685 by King Louis XIV, who declared France entirely Catholic again.
In 1742, Handel's "Messiah" was first performed publicly, in Dublin, Ireland.
In 1860, the Pony Express completed its inaugural run from St. Joseph, Mo., to Sacramento, Calif., in 10 days.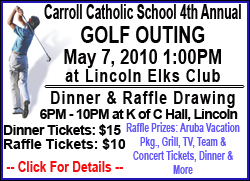 In 1870, the Metropolitan Museum of Art was incorporated in New York. The original museum opened in 1872.
In 1943, President Franklin D. Roosevelt dedicated the Jefferson Memorial.
In 1958, American Van Cliburn, 23, won the first International Tchaikovsky Competition for piano in Moscow; Russian Valery Klimov won the violin competition.
In 1960, the U.S. Navy's Transit 1B navigational satellite was successfully launched into orbit.
In 1970, Apollo 13, four-fifths of the way to the moon, was crippled when a tank containing liquid oxygen burst. The astronauts managed to return safely.
In 1986, Pope John Paul II visited the Great Synagogue of Rome in the first recorded papal visit to a Jewish house of worship.
In 1992, the Great Chicago Flood took place as the city's century-old tunnel system and adjacent basements filled with water from the Chicago River.
Ten years ago: President Bill Clinton, during a question-and-answer session with newspaper editors, heatedly said "I'm not ashamed" about being impeached and said he was "not interested" in being pardoned for any alleged crimes in the Monica Lewinsky scandal and Whitewater investigation.
Five years ago: A defiant Eric Rudolph pleaded guilty to carrying out the deadly bombing at the 1996 Atlanta Olympics and three other attacks in back-to-back court appearances in Birmingham, Ala., and Atlanta. Contract worker Jeffrey Ake (ayk) was shown at gunpoint on a videotape aired by Al-Jazeera television, two days after he was kidnapped near Baghdad. Gymnast Paul Hamm (hahm) received the 75th Sullivan Award as the nation's top amateur athlete.