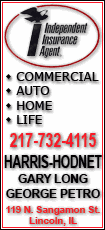 Today's highlight in history:
On April 14, 1910, President William Howard Taft became the first U.S. chief executive to throw the ceremonial first pitch at a baseball game as the Washington Senators opened their season with a 3-0 victory over the Philadelphia Athletics.
On this date:
In 1775, the first American society for the abolition of slavery was formed in Philadelphia.
In 1828, the first edition of Noah Webster's "American Dictionary of the English Language" was published.
In 1865, President Abraham Lincoln was assassinated by John Wilkes Booth during a performance of "Our American Cousin" at Ford's Theater in Washington.
In 1902, James Cash Penney opened his first store, The Golden Rule, in Kemmerer, Wyo.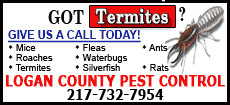 In 1912, the British liner RMS Titanic collided with an iceberg in the North Atlantic and began sinking.
In 1939, the John Steinbeck novel "The Grapes of Wrath" was first published.
In 1949, at the conclusion of the so-called "Wilhelmstrasse Trial," 19 former Nazi Foreign Office officials were sentenced by an American tribunal in Nuremberg to prison terms ranging from four to 25 years.
In 1956, Ampex Corp. demonstrated the first successful videotape recorder at the National Association of Radio and Television Broadcasters Convention in Chicago.
In 1960, the musical "Bye Bye Birdie" opened on Broadway. Tamla Records and Motown Records, founded by Berry Gordy Jr., were incorporated as Motown Record Corp. The Montreal Canadiens won their fifth consecutive Stanley Cup, defeating the Toronto Maple Leafs 4-0 in Game 4 of the finals.
In 1989, former winery worker Ramon Salcido went on a rampage in Sonoma County, Calif., killing seven people, including his wife and two daughters; he is currently on death row.