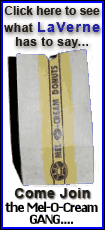 The Suns can finish no worse than No. 4 in the West and would be No. 3 if they win at Utah on Wednesday night. Denver, which finished its regular season, would get the No. 4 spot and a first-round home-court edge if Phoenix beats the Jazz.
Carmelo Anthony scored 29 and Chauncey Billups 16 in the Nuggets' 11th straight loss in Phoenix. Billups was 1 for 6 on 3s and did not have an assist in 34 minutes.
Phoenix, winner of 13 of its last 15, led by as many as 23 in the second quarter, was up 70-49 at the half and led 97-70 after three.
Denver's Kenyon Martin left the game in the second quarter because of patella tendinitis.
Six Phoenix players made 3s, including four reserves who were a combined 11 for 15. Channing Frye made 4 of 5 and scored 12 points. Jared Dudley was 3 of 4 for 11 points. The Nuggets, meanwhile shot 42 percent overall and 6 of 21 on 3s.
Denver made a brief stab at getting back in the game.
The Suns started the second half 1 of 5 shooting with four turnovers as Denver went on a 10-2 run to pull to 72-59 with 7:51 left in the third quarter.
Phoenix, though, scored the next nine -- a fastbreak dunk for a three-point play by Stoudemire, a 3-pointer by Frye and Nash's three-point play -- and it was 81-59 with 5:35 left in the quarter. The run reached 17-4 on another 3 by Frye to put Phoenix up 90-63 with 2::47 left in the third.