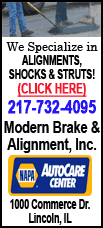 It also overshadowed a crucial victory.
On a night when the Bulls boosted their playoff hopes by beating the Boston Celtics 101-93 behind Derrick Rose's career-high 39 points, the attention centered on a report that their top executive pushed their coach during a confrontation following a game last month.
"I'm not going to comment," Del Negro said. "I go about my job everyday no matter what happens. I'm a competitor. I've been involved in the game a long time. I love the challenge of it. All the other things that happen pretty much stay internally."
Yahoo! Sports, citing unidentified sources, reported Paxson shoved Del Negro twice in the chest and had to be restrained in a dispute after the March 30 home game against Phoenix over how much Joakim Noah played.
Paxson did not return a call from The AP seeking comment.
"This is an organizational issue, which we will handle internally," Bulls spokesman Tim Hallam said.
The "organizational issue" popped up at a time when the Bulls are trying to secure the eighth and final playoff spot in the Eastern Conference.
They lead Toronto by a game in the Eastern Conference, thanks to Rose's big effort and Kirk Hinrich's season-high 30 points, and will reach the postseason with a win at Charlotte on Wednesday or a loss by the Raptors to New York.
Fourth-place Boston, meanwhile, can forget about catching Atlanta for the third seed after losing for the sixth time in nine games.
"I thought we played hard in stretches," coach Doc Rivers said. "Rose was spectacular tonight. Him and Hinrich single-handedly carried the game for them."
Paul Pierce led the Celtics with 28 points, and Ray Allen scored 25. Kevin Garnett added 14 points and nine rebounds after sitting out the previous game to rest.
"One game left and we've got everyone healthy going into the playoffs, which was the No. 1 goal of the season," Pierce said.
The Bulls took control with a 14-4 run to start the fourth, giving them an 81-72 lead, and hung on for a crucial victory.