"The fans wanted him to tip his hat. I just felt he deserved that so I stepped off the mound," Pettitte said. "As soon as he steps in the box, it's just put your head down. You better make good pitches to him."
Jeter, who led off the Yankees' last regular-season home game with a home run, hit his first homer of the year in the fourth and hit a sharp grounder off Ervin Santana's thigh for another RBI in the fifth.
Nick Johnson also homered for New York, who hit a team-record 136 homers in their first year at the ballpark. The most home runs across 161st Street, now a fading memory -- thanks to a wrecking crew -- was 126 in 2004 and '05.
Johnson homered off Santana (0-2) in his first at-bat in pinstripes since 2003, when he was traded to Montreal during the offseason, helping the Yankees win for the 12th time in the last 13 home openers. They were routed by Cleveland in the first game at the new stadium on April 16, 2009.
Alex Rodriguez received his first World Series ring and later drove in two runs with a three-hop single off reliever Jason Bulger that nicked diving third baseman Brandon Wood's glove in the sixth to make it 5-0. Posada drove in a run, too.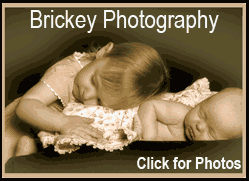 Pettitte became the first pitcher in postseason history to start and win all three clinching games, including Game 6 of the ALCS against the Angels, and he began this season in equally fine fashion. He allowed a run and six hits against Boston in his first start and shut down the Angels' speedy offense for his 230th career win.
"Pressure-wise I almost felt more pressure than a World Series game -- because unless it's a Game 6 or a Game 7 -- you know you have another game," Pettitte said. "This was just a special day, for the organization, for the fans and for our team. You want to win it."
He scattered five hits, walked three and struck out six before giving way to Chan Ho Park for the seventh. Kendry Morales hit a drive into the second deck in right field off Park in the eighth to make it 5-1.
NOTES: Angels RHP Bobby Cassevah was optioned to Triple-A Salt Lake after the game. A corresponding move will be made Wednesday. It could be Angels reserve OF Reggie Willits, who has been out with a strained hamstring. ... LHP Scott Kazmir (hamstring) had a bullpen session Monday and will start against New York on Thursday. ... Posada hit his 345th double, passing Mickey Mantle for seventh on the Yankees all-time list. ... Longtime Yankees trainer Gene Monahan, who has been out while undergoing treatment for a serious illness, received his ring. Players and staff hugged him and fans gave Monahan a warm reception. "The toughest ring I gave out was probably the first one, to Geno, knowing what he's going through, it was really emotional," Girardi said, his voice cracking.