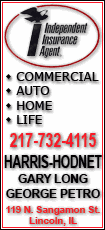 Now, the Hall of Fame wide receiver is taking a swing at professional golf, and insists he's serious.
Rice will make his pro debut Thursday in a Nationwide Tour event after receiving a sponsor's exemption into the field. He also will serve as host of the 156-player tournament, with his foundation receiving proceeds.
"This is an opportunity of a lifetime here," Rice said. "You know I'm a competitor. I don't want to go out there and have those players who are playing on the Nationwide Tour think this is a publicity stunt for attention. It's not. ... I have the opportunity to go out and prove to everybody I can play golf."
The 47-year-old Rice will be inducted into the Pro Football Hall of Fame in August. He has been golfing for more than 20 years and has been a regular in pro-ams. His best round is 68.
After Phil Mickelson's stirring win at the Masters on Sunday, Rice said he was so inspired he headed right to the range.
Rice would be eligible for prize money if he makes the 36-hole cut at the Fresh Express Classic at 7,188-yard, par-71 TPC Stonebrae. The Nationwide Tour works under the umbrella of the PGA Tour.
"These guys are really good golfers," Rice said. "They are one step below the PGA and a lot of these guys are going to go on and be part of the PGA. To line up against these guys, I'm honored. ... I'd love to make this cut in my debut."
He has a few thoughts on what he'll need to do to make that happen -- hit the fairways, avoid three-putts. His touch around the greens is "something I really have to work on hard."
"I can hold my own," he said, referring to his drives. "I have been up at night visualizing my strategy what I'm going to do on every hole. The biggest thing for me is going to be being able to calm my nerves on the golf course when I hit a bad shot."