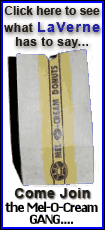 Jamie Moyer (1-0), baseball's oldest player at 47, became the sixth-oldest pitcher to appear in a game and the eighth to start one in four decades. He allowed five runs and nine hits in six innings.
Jason Michaels and Hunter Pence homered off Moyer for the Astros, who are 0-5 for the first time since the 1983 team lost its first nine games.
Moyer left with the Phillies trailing 5-4, but they regained the lead in the seventh against Brandon Lyon (0-1).
Chase Utley drew a two-out walk before Howard hammered a 2-1 pitch off the facade in left-center for his third homer of the season. Three straight singles by Werth, Raul Ibanez and Victorino made it 7-5.
Werth singled and Victorino homered in the ninth off Astros closer Matt Lindstrom. Houston scored a run in the ninth off Ryan Madson.
Howard led off the second inning with a triple to left off Felipe Paulino. The ball banged off the metal scoreboard and ricocheted off left fielder Carlos Lee's shoulder. Athletic trainer Nate Lucero and manager Brad Mills jogged out to check on Lee, but he stayed in the game.
Werth followed with a sacrifice fly to deep center for a 1-0 lead.
The Phillies loaded the bases in the third, and Paulino walked in a run when he missed high and away with a 3-2 pitch to Howard. Werth then lined a two-run double to the left-field corner, prompting early boos from the home crowd.
Moyer retired his first eight batters before Paulino doubled off the right-field wall, his second career hit.
Michaels drove Moyer's next pitch into the left-field seats, the Astros' first home run of the season. Jeff Keppinger walked before Pence tied it 4-all with a homer to left. Pence had only one hit in his previous 17 at-bats this season.