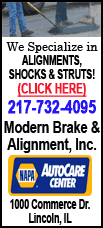 Smith (1-1) struck out eight over seven innings, allowing two runs and six hits. He replaced fellow lefty Jeff Francis (strained left shoulder) in the Rockies' rotation at the end of spring training.
Smith also collected his first career RBIs when he stroked a run-scoring double into the left-field alley in the third and plated another run with a fielder's choice groundout in the seventh.
Maine (0-1) tied a career high by allowing eight runs in just three innings. He also yielded seven hits and walked three.
Smith, who spent last season toiling in the minors and dealing with shoulder troubles, displayed none of the nerves or profuse sweat that marked his start at Milwaukee last week. He picked up his first major league win since Sept. 6, 2008, for Oakland against Baltimore.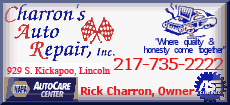 Brad Hawpe doubled home the first two runs for Colorado in the first inning but left one batter later with tightness in his left quadriceps. He was replaced by Ryan Spilborghs.
The Rockies scored all six of their runs in the third with two outs. Ian Stewart started it off with an RBI single that barely scored Todd Helton from second -- he slid in just ahead of the tag.
Maine couldn't handle Clint Barmes' tricky comebacker and sidearmed the throw past first base, allowing Stewart to follow Troy Tulowitzki across the plate.
Seth Smith followed Greg Smith's RBI double -- his second hit in the majors -- with his first homer of the season, a two-run shot over the center-field wall that made it 8-0.
Even the third out was an adventure as Maine nearly overthrew first baseman Fernando Tatis on Dexter Fowler's comebacker.