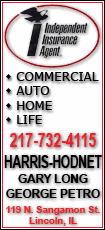 Once they completed those lists, Kristi Melton, a student at the University of Illinois Springfield who is working on her master's degree in public health and assisting with the Logan County IPLAN as part of her internship, compiled the information and identified the top five priorities for the county.

Melton shared with the group what each roundtable had listed as the priority needs for the community. In most cases adult obesity, diseases of the heart, tobacco and substance abuse, and oral health ranked at the top.

Melton said she had looked at all the rankings she had asked the groups to place on their top 10, such as the seriousness of the problem and the effectiveness of any current programs.

She had then used a calculation to determine what the top five concerns should be for Logan County. The results came out as follows: 1. adult obesity; 2. diseases of the heart; 3. tobacco and substance abuse; 4. oral health care; 5. sexually transmitted diseases.

Melton said that now that the group had their top five, the next step was to figure out what is causing the problem. This is important because to develop a good program to correct the problem, the group needs a clear vision of why the problem exists.

She said that the room was going to once again break into groups, but this time the participants would choose which group they joined based on the problem they were most concerned about or had the most expertise in.

Each table had the task of taking their specific problem and finding the "primary risk factor," the "direct contributing factor" and finally the "indirect contributing factors."

She gave an example of a problem of motor vehicle accident fatalities, saying the risk factor was a lack of use of seat belts. The direct contributing factor might be awareness. Finally, the indirect contributing factor would answer the question, "Why aren't people aware?" Melton then said that it could be due to the lack of education.

With the process explained, the committee broke into its groups and went to work identifying the factors involved in one of the five specific health problems in Logan County.

When they were finished, Melton went around the room and asked each team to share their findings. Each group offered extensive lists of risk factors, direct contributing factors and indirect contributing factors.

To follow is just a sampling of all that was discussed.

Adult obesity was discussed, and Rebecca VanNydeggen of The Salvation Army spoke for that group. The group identified two major risk factors: lifestyle and nutrition. Direct contributing factors and indirect contributing factors included lack of exercise, family history, time conflicts, access to recreation facilities, lack of transportation and other financial obstacles, and employment factors like work schedules.

The group also listed problems relating to nutrition education, cost of healthy foods and a lack of motivation toward a healthy lifestyle.

Judy Horn of the Parish Nurse Task Force along with her group took on diseases of the heart.

The group addressed obesity, with contributing factors being poor diet, economic constraints, lack of nutrition knowledge, lack of motivation, lack of exercise, pre-existing health conditions and work schedules.

Among the direct and indirect contributing factors they also noted tobacco use, stress, workplace challenges, financial difficulties, realistic and unrealistic expectations, addiction, and personality types.

The group also added pre-existing health conditions that are not identified due to a lack of access to health care.

Access to oral health care was reviewed by Mackenzie Koontz of the Community Action Partnership of Central Illinois on behalf of her group. One of their primary risk factors included patients who are low-income or at poverty level, and contributing to that is lack of funding for programs and a lack of education. Other factors discussed included the poor economy, lack of jobs, no money for preventive care, a lack of oral health programs in the school systems, poor role models in the home and lack of doctors who will take Medicaid.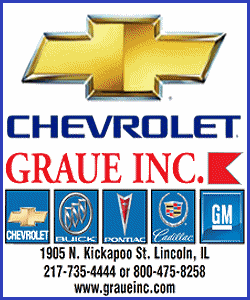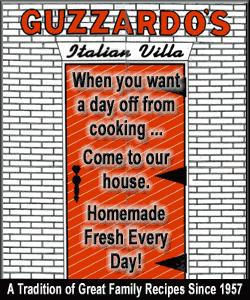 The table discussing tobacco and substance abuse chose Mike Geriets, acting Lincoln police chief, as spokesman.
The group called their first risk factor family history, and they named direct and indirect contributing factors: predisposition or hereditary, family acceptance, behavioral modeling, access to the substance itself, availability, affordability, lack of education, low self-esteem, lack of supervision, and stress.
Community acceptance and tolerance was another risk factor, with the following being some of the direct and indirect contributing factors: peer pressure, geographical location, lack of enforcement, age, social status, lack of role models, media influence, limited alternatives, accepted behavior, community tradition and ignoring the problem.
Shana Bean of the Logan County Department of Public Health spoke on sexually transmitted diseases, saying that the primary risk factors come from unprotected sexual behavior and a lack of understanding of information that is provided.
Contributing factors and indirect contributing factors listed were lack of condoms, lack of resources, lack of finances and lack of restraint. Other factors identified were peer pressure and use of drugs or alcohol.
Additional items on their list were lack of concern for self well-being, lack of maturity and family attitude.
When the last group had finished, Melton said that the committee's work was done. She, on the other hand, still has quite a bit of work to do. She will organize all the information provided by the committee and write a Community Health Plan for Logan County.
The deadline for having the plan submitted to the state Board of Health is October, and Melton said that the public could expect to see it posted on the IPLAN Web site in November.
To view what is currently listed on the Web, visit this link: http://www.countyhealthrankings.org/illinois/logan/.
Below is a list of the groups that were invited to participate in the 2010 Community Health Committee. The groups listed in bold did participate by sending at least one person to at least one of the three meetings. Melton said that as a part of what she will put together, every participant will be named in her Community Health Plan document.
Abraham Lincoln Memorial Hospital, Alcohol, Tobacco and Other Drug Task Force, Castle Manor, Christian Village, Community Action Partnership of Central Illinois, Domestic Abuse & Violence Task Force, Education Task Force, Family Medical Center, Healthy Communities Partnership, Healthy Families Task Force, Lincoln Christian University, Lincoln College, Lincoln Community High School superintendent, Lincoln Healthcare Specialists, Lincoln police acting chief, Lincoln Recreation Center, Lincoln School District 27 superintendent, Lincoln/Logan Chamber of Commerce, Logan County Board chairman, Logan County Board/Board of Health, Logan County Department of Public Health, Logan County Economic Development, Logan County Emergency Management Agency, Logan County Food Pantry, Logan County Housing Authority, Logan County Paramedic Association, Logan County Probation, Logan County public information officer, Logan County sheriff, Logan County state's attorney, Abraham Lincoln Tourism Bureau of Logan County, Logan-Mason Mental Health & Rehabilitation, Maple Ridge Care Centre, mayor of Atlanta, mayor of Lincoln, mayor of Mount Pulaski, Courier, Lincoln Daily News, Oasis senior center, Parish Nurse Task Force, Reality Illinois teen anti-tobacco coalition student representative from Lincoln Community High School, Regional Office of Education 38, Senior Issues Task Force, St. Clara's Manor, The Salvation Army, University of Illinois Extension, Vonderlieth Living Center
[By NILA SMITH]
(Part 1, posted Monday)