IL student MAP award suspension imminent
32% increase in enrollment, limited funds available

Send a link to a friend
[April 20, 2010] CHICAGO -- The Illinois Student Assistance Commission says it will suspend award announcements for the Monetary Award Program no later than April 19. ISAC advises students to complete the Free Application for Federal Student Aid as soon as possible, as eligible applications are up approximately 30 percent over last year.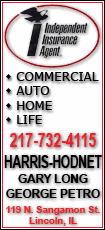 "Given the current trends in eligible applications and the assumption of level funding, we are looking at a suspense date within a week," said ISAC Executive Director Andrew Davis. "The state's funds available for MAP are limited, so students and families ought to apply now at www.fafsa.gov. By filling out the FAFSA, students automatically apply for both state and federal aid."

The agency projects MAP-eligible students to number 409,000. Approximately 189,000 will have applied before the suspension date and could claim a MAP grant. ISAC estimates a record 220,000 eligible applications received after the award suspension date will go unfunded. Of these, 142,000 are community college students.

"Without some source of additional revenue for the program, we are on track to, for the first time ever, deny more eligible students than we will serve," Davis continued. "Given our current funding model, the state's ability to fund the program is at its lowest point at precisely the time when the demand for student financial aid is at its highest."

Based on a 70 percent award claim rate, ISAC expects to make 137,000 awards during the upcoming academic year, down from an estimated 140,000 in fiscal 2010 and 144,230 in fiscal 2009.

On March 26, the Illinois Student Assistance Commission gave agency staff the authority to suspend award announcements based on an appropriation level that is the same as the 2009-10 academic year, as the governor's proposed fiscal 2011 budget proposes level funding for ISAC to distribute through scholarships and grants, shifting dollars to MAP and to the grant programs for dependents of police, fire and correctional officers killed or disabled in the line of duty.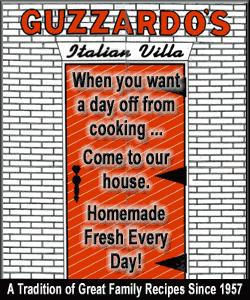 As recently as the 2000-2001 academic year, ISAC offered awards to each of the 197,889 eligible students, paying out 139,421 claims with no award suspensions. The maximum MAP award was $4,740, covering the mean tuition and fees at an in-state public university.
The Illinois Student Assistance Commission provides students of all ages and backgrounds with the resources and support to obtain financial aid for higher education. A state agency, ISAC has paved the path to postsecondary education with innovative programs for over 50 years. The commission continued its mission to make college accessible and affordable for Illinois students by administering over 183,000 grants and scholarships totaling over $430 million in fiscal 2009 alone.
The commission provides educational funding with student loans and via numerous programs, such as the Monetary Award Program, the Illinois Veteran Grant and the College Illinois! 529 Prepaid Tuition Program. Students and families have free access to a wealth of financial aid and college planning information at www.knowhow2goillinois.org.
[Text from Illinois Student Assistance Commission file received from the Illinois Office of Communication and Information]