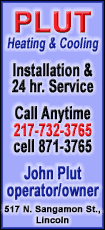 Mathon speaks on a lighting program that could save the city money
City engineer Mark Mathon said that he has heard from BLI lighting about a grant program from the Illinois Department of Commerce and Economic Opportunity that will save the city money on upgrading the lighting in city buildings.
Mathon said there were several things that made this program attractive. First of all, the lighting in many of the city facilities will soon be obsolete, as within the next few years certain ballasts and fixtures will cease to be in production. At that time upgrades will be necessary as lights in the building fail.
Additionally he said that the pot of money DCEO had available for these projects was not being spent fast enough, so that agency had enhanced the program, making it more lucrative to participants.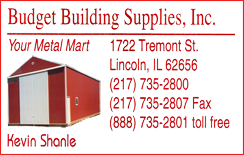 On the downside, the applications need to be done immediately, and the work must all be done by the end of May.
Mathon said the money would come back to the city in rebates after the work was all completed and paid for. He added that BLI was willing to finance the project. He said that repayment of the loan could come from the savings in energy costs that would come from the improved lighting systems.
However, Mathon also noted that the city has a franchise agreement with Ameren on five of their city buildings and therefore pays no electric charges at those locations.
He said that therefore the real savings would come only from the waste treatment facility, which is not included in the franchise agreement.
Les Plotner, city treasurer, spoke against the idea of financing anything for the future. He said that he and the finance chair, Melody Anderson, have not been able to find any extra money in next year's budget, and borrowing money meant eventually paying it back.
Anderson spoke frankly, saying, "The only thing that I can tell you is that obviously by looking at this (proposal), this is the best terms we're going to get, but you're going to have to figure out some way we can pay for this before April 30, because it isn't going to happen after April 30."
Snyder and Alderwoman Joni Tibbs both spoke about whether or not the city could choose to do only a few buildings, such as only the waste treatment plant or only City Hall.
Mathon said that yes, that option was available.
Waste treatment manager Bob Tackett spoke up and said that there was a need for these upgrades at the waste treatment plant right now for improved lighting, and with the current proposal the city could get $15,000 worth of lighting work done for only $4,000.
He added that in this year's budget there is enough money to do the work at the waste treatment plant.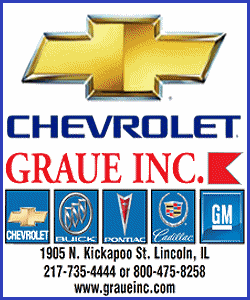 Addendum to EMC contract will save $21,443.00 next budget year
Alderman Buzz Busby said that he had received an addendum to the current EMC contract for the city engineer that will save the city money in the next budget year.
He explained that this stemmed from a concern he and Snyder had about the price the city is paying for the engineering services and a request he made to EMC to revisit those fees.
The result is that EMC is willing to cut the approximately $171,000 annual fee by $21,443 if they can send the city engineer to other locations three days a month.
Busby said that he saw no problem with Mathon being out of the city three days a month, citing that he was still available as needed via cell phone or e-mail.
Busby asked that this addendum also be put on the agenda, and he asked Bates to review the addendum and make sure the language was suitable.
Health insurance to rise by $10,000
At the Monday night voting session the council will approve an increase in health insurance rates for city employees.
For the coming year, health policies will increase by approximately $10,000.
It was stated that approving this rate increase is really just a formality as health insurance is part of the collective bargaining agreement for all city employees who are enjoined to a union contract.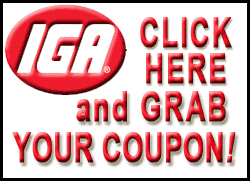 Other items
Next week's voting session will include votes for sidewalk repairs, a new stop sign on Frorer Avenue and awarding a bid for the Brainard Branch bridge maintenance.
Racetrack schedule change
The mayor said that on April 2, three features at the Lincoln Speedway were rained out. The track has asked for a makeup date for those races because they were special events.
Track owners also volunteered to take one other day completely off their schedule if they could have the two-day event.
The outcome of their request is that they will be allowed two days of racing April 16 and 17 and will cancel events that were scheduled for July 30.
[By NILA SMITH]