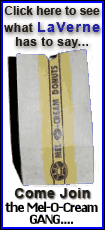 Request to ride lawn mowers around the town on May 15
Vienna Perdue and Sheena Bohen were in the council chambers representing a private group that wants to hold a "lawn mower run" in the city of Lincoln.
Perdue spoke to the council about what they would like to do on May 15.
She said that a group of people wanted to get together and do a lawn mower run around the town, collecting food for the food pantry.
Perdue said that the food pantry had offered permission for participants to park in their lot. The group of lawn mower riders would then proceed to several locations, collecting food for the pantry.
She said that the group would stay off the heavier traffic thoroughfares in town, but that they did want to traverse Pulaski Street, Oklahoma, McLean, Peoria, Chicago, and they would need to cross Fifth Street to get to Chad's Blind.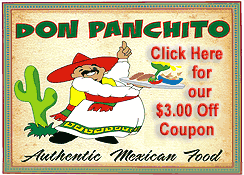 The group intends to traverse these streets from Rumors to the Glass House, the OK Tavern, Mr. Lucky'ss, the Alley-Bi and finally Chad's Blind.
Alderwoman Marty Neitzel likened the event to a poker run and Perdue said yes, but without the drinking that is normally associated with those events. Neitzel also asked why all the stops were to be at taverns if there was no drinking involved.
Perdue said that the taverns came up with the idea of doing the run and were willing to put up money for it.
Perdue said that lawn mower runs have taken place in other towns and drinking was involved. She also said that the group couldn't prevent folks from drinking, but it was not part of the event.
Mayor Keith Snyder said that if this event were to happen, all the lawn mower operators would have to be licensed drivers. He said that the police department would also have the right to enforce DUI laws as needed.
Perdue said that was all understood, and that they could require a driver's license at registration.
City attorney Bill Bates expressed some very serious concerns about the entire proposal. He said that the city had no authority to tell unlicensed vehicles it was all right to operate on public streets.
Perdue said that the group would purchase insurance, and Bates said that really didn't matter. He assured the council that if someone gets hurt, the city will be left wide open for lawsuits.
Perdue then asked if it would help if the group had an escort.
Bates said he was just really concerned about allowing the mowers on city streets. He said legally the city could not authorize it, and he wondered how other towns had gotten around that.
He added that he'd certainly be willing to talk to the other towns where this has taken place and see how they determined that it was legal to do.
Perdue said that the lawn mower runs have taken place in New Holland, Mason City and Tallula. She offered to get in touch with someone in Mason City and ask them to talk to Bates.
Bates asked if the city council had approved it in Mason City, and she said she thought the group had just gone to the police department, but not to city officials.
Snyder also suggested that because there were voting sessions between now and May 15, perhaps the city should investigate this a bit further. He asked Alderman Jeff Hoinacki to work with the police committee to see what they could come up with on this issue.
Audit firms wants to research cable franchise fees for the city
Kevin Lerash of Azavar Audit Solutions Inc. addressed the council regarding services his firm offers to municipalities.
Lerash said his firm specializes in reviewing utility taxes, telecommunication taxes, cable franchise fees, sales tax, hotel-motel taxes, and local use tax and fees.
Their goal is to research and discover whether or not the city is collecting all the money they are entitled to.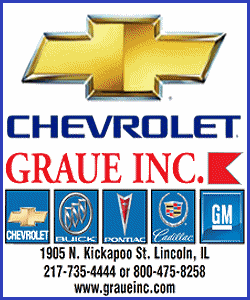 For the city of Lincoln, he said that he particularly wanted to zero in on the cable franchise fees. He noted that the city's cable contract has changed hands on a few occasions in the past few years, and that this could equate to errors in listing the homes in the area, which might have resulted in the city not getting the full benefit of the franchise fee.
Lerash said that a part of this effort would include reviewing Comcast records and assuring there were no underpayments in the past.
He said that another part of the audit includes looking at every address in the city and determining where the fee from that particular address is going. He cited that there have been cases where fees that belonged to a city were actually being paid to the county.
For the services he is offering, Lerash said there would be no cost involved if they didn't find any problems. On the other hand, if the firm does find revenues for the city, they will charge a fee of 50 percent of that revenue.
Additionally, the firm will continue to collect that on a monthly basis for a total of 60 months.
Alderman David Armbrust said he thought the 50 percent was a pretty steep fee for the service. On the other hand, Alderwoman Melody Anderson said the city would pay nothing upfront, and Lerash reiterated that if the firm finds no errors, the city will not pay for any of the firm's research.
Bates asked if Lerash had seen the city's franchise agreement. He expressed that certain agreements today say they do not have to provide the information that Lerash would have to get from them.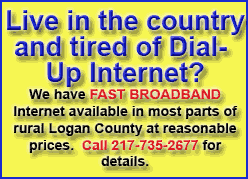 Lerash said he thought that the current agreement would permit Azavar to investigate Comcast's records. He added that when the time comes for the city to sign a new agreement with Comcast or any other cable provider, it would be wise to have his firm look at the contract before the council approves it.
Snyder asked if there was currently some state legislation being presented that would affect this type of audit, and Lerash said that indeed there was.
Senate Bill 2612, if voted in, will relieve cable companies from having to pay for past errors, unless a municipality can prove negligence on the part of that company.
Azavar is a firm operating out of Chicago and has worked recently with other Illinois cities such as Des Plaines, Evanston, Hanover Park, Plainfield, Rockford, Roselle and Westmont.
Anderson asked that it be added to the agenda for Monday night to vote on whether or not to ask the firm to audit the city's cable franchise fees.
[By NILA SMITH]