The Sound of Illinois Barbershop Chorus at the new Lincoln Center April 25

Send a link to a friend
[April 20, 2010] Tickets are on sale now for the April 25 performance by the reigning state championship barbershop chorus, The Sound of Illinois Barbershop Chorus, at the new Lincoln Center on the campus of Lincoln College. The Sunday evening concert is a part of Lynx Fest Community Day and is one of the first events to take place in the new athletic and convocation facility.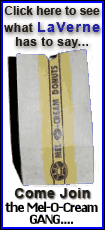 The 54,000-square-foot, state-of-the-art venue is also the future home of the Lincoln Heritage Museum and its multimillion-dollar collections.

The concert is scheduled to begin at 7 p.m. with a short opening act by juggler Rick Colen, a 1983 graduate of Lincoln College.

The SOI Barbershop Chorus is an a cappella chorus of almost 100 men. They are dedicated to using the power of music to entertain and touch the hearts of audiences. Barbershop music is unaccompanied, close-harmony singing. A melting pot of musical styles, it draws elements from African-American melody, gospel, European hymn-singing culture and the American tradition of recreational music. You and your family will delight in the amazing four-part harmonies of the group as they take the audience on a musical journey through time and space across this great nation.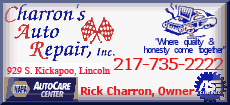 Legend has it that barbershop music derived from early rural barbershops, where men gathered on Saturday nights for haircuts and conversation while their wives shopped for the family. To help pass the time, the barber is reputed to have encouraged improvisational harmonizing as he sang out a melody while he was cutting hair.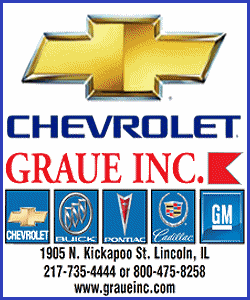 More information on the group, including high-resolution photos, is available at www.soundofillinois.com/newsite/index.html.
Tickets are $10 for adults, $5 for kids ages 3-12, and are available at the four Lincoln-area locations of State Bank of Lincoln -- Broadway, Sangamon, West and Walmart -- or through Lincoln College by contacting Mary Jo Werth toll-free at 877-522-5867 or by e-mail to mjwerth@lincolncollege.edu.
More details on the concert and all events during Lynx Fest Community Day are available at http://www.lincolncollege.edu/alumni/
BarbershopConcert.pdf.
[Text from file received from Lincoln College]