Local education advocates on Tuesday converged on the Capitol to plead their case for funding before a House Appropriations Committee.

Many of the advocates were representing alternative and special-needs schools, where they said students stand to suffer the most.

Stephen Breese, the regional superintendent for alternative schools in Brown, Kass, Morgan and Scott counties, said the students he works with are in desperate need of funding and cannot be overlooked by the state.

"We're talking about at-risk youth, and we're really the last, best hope for these students," Breese said. "I just want to express my desire for (lawmakers) to understand how important it is that we have the dollars available to educate these students."
Breese said if the state budget moves forward with less funding for alternative schools, the consequences will be devastating. Truant alternative schools lost 10 percent last fiscal year and are set to lose another 50 percent in the upcoming year, Breese said.
Ellen Gallagher, the regional project director for recording for the blind and dyslexic schools in Illinois, works with children who need special classroom materials and teachers to help them succeed.
She said the more than 300 schools statewide that help these children could be facing an additional 33 percent in cuts in Quinn's proposed budget -- and that's on top of the 10 percent in funding they lost last year.
"We definitely need restored funding," Gallagher said. "We need increased funding so that we can serve all the students we need to."
Gallagher said the Illinois State Board of Education has recommended that such schools be spared any new cuts for the upcoming school year.
Richard Zabelski, past president of the Illinois Association for Parents with Children with Visual Impairments, told committee members that visually impaired students in Illinois are facing a crisis.
He said 4,200 visually impaired students reside in Illinois and have only a $1 million budget to educate all of them.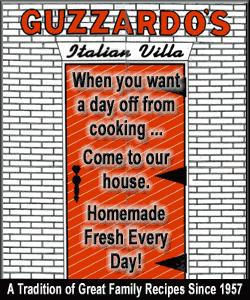 A single Braille book can cost up to $10,000, Zabelski said, but with the current funding crisis, only a few hundred dollars go to each student.
"(I'm here) to provide insight as a parent who raised a child who is totally blind," Zabelski said. "Braille materials and technology and accessible classroom materials is very important."
While special education students do not make up the majority of students in Illinois, they often require learning materials that are different from what other students use and are often more expensive.
Tom Dempsey of the Illinois Association of Private Special Education Centers works with "severely disabled" children who need very specific care.
"Even though we're working with a small number of students, their needs are important," Dempsey said.
Dempsey serves as a director of 60 schools, which could lose up to $53 million in cuts.
"Our schools work," he said. "In the '50s and '60s when there weren't programs like this, kids with severe disabilities died young, they stayed home. They weren't contributing members of society, but through our schools, the outcomes are fantastic."
Dempsey said he supports Quinn's one percentage point income tax increase targeted for education and said it's "overdue" in the state.
For the next several weeks lawmakers will continue to wrangle over the budget set to begin July 1.
[Illinois Statehouse News; By BENJAMIN YOUNT]