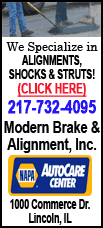 The Illinois House and Senate on Tuesday convened a joint legislative hearing on what would be the first update of the state's telephone laws since 2001 and the first major rewrite of the law in almost two decades.

The plan, HB6425, would loosen regulations for companies like AT&T and Verizon that still provide land lines.

AT&T Illinois President Paul LaSchiazza said loosening those rules would open a spigot for new jobs and new investment to flood into the state.

"There's consideration of tax increases, there's consideration of dramatic budget cuts in the state," he said. "But probably the silver bullet that needs to be considered the most is job creation."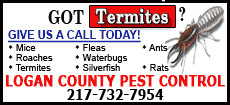 LaSchiazza does not have a price tag for that investment, nor does he have a specific number of jobs that could be created through regulation reform.
But he did tell lawmakers that other states, such as Indiana, Iowa, Missouri and Wisconsin, have seen growth while Illinois has held flat or lost jobs.
LaSchiazza acknowledged that Illinois has seen some growth, though he says the state is clearly behind.
"I cannot understate the importance of the infrastructure of the 21st century. Broadband services, access to broadband, advanced telecommunications infrastructure, wireless and wireless broadband. These are the economic tools that will drive Illinois forward," he said. "But the law does not deal with wireless phones or broadband Internet services.
Illinois does not regulate either cells phones or the Internet. The law being proposed, with backing from AT&T, would focus on land lines and service.
Susan Satter with the Illinois attorney general's office said that's the problem. She said loosening regulations could allow telephone companies to essentially abandon customers who don't want to buy higher-priced cell phone and Internet bundles, while also charging them more.
Satter told lawmakers there is a need to update Illinois' telecom law, but not at the expense of nearly 40 percent of customers across the state.
"I think we can get to where we want to get to, in terms of modernizing, without so radically (changing) the structure."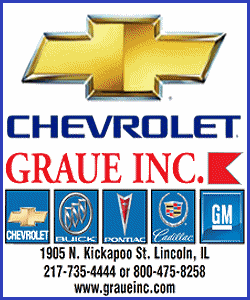 The proposed rewrite does include protections for land line-only customers and requires phone companies to continue service to those customers. But Satter fears other changes would allow the companies to offer poorer service.
Many lawmakers say the time for change has come.
State Sen. Mike Jacobs, D-East Moline, said Illinois has seen smaller companies move their jobs across state lines for years, and he doesn't want one of the state's biggest companies to do the same.
"They're going to look at states around America and look at the states that are around Illinois and say, 'Why would I go to Illinois? I'm being over-regulated, I'm being run out of business,'" he said. "It seems to me that we do have a corporate giant here, and I don't understand the thought process here in Illinois where we say, 'You shouldn't do well.'"
Jacobs said lawmakers can't turn back the clock to a time when everyone had just a home phone. He said it's imperative that the state modernize its laws.
Tuesday's hearing was just the beginning for the telecom rewrite process, though most at the Capitol do expect some changes to the law before the session ends next month.
[Illinois Statehouse News; By BENJAMIN YOUNT]