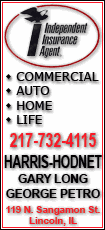 The system has brought moderate to heavy snow to Montana and Wyoming, and has also created a strong cold front that triggered severe weather in the Dakotas. As the system was expected to slowly move northward into central Canada throughout the day, it would continue slowly pushing a cold front eastward over the northern Plains and into the upper Midwest. The entire system would lose much of its strength and energy because of its slow propagation. Thus, the front would only kick up scattered showers with mild thunderstorm development. A quarter to a half-inch of rain was expected in the eastern Dakotas and upper Midwest, with up to a half-inch in areas of thunderstorms. Flow around this system was expected to continue pulling moisture around it and into the northern Rockies. Thus, Montana and Wyoming would see another 2-5 inches of snow Wednesday.
Meanwhile to the South, a trough of low pressure was forecast to move farther inland over Texas from the Gulf of Mexico. As this system moved away from the Gulf, it would lose much of its energy and moisture, thus, only overcast skies with a few scattered showers were expected over most of Texas.
The coasts, on the other hand, would see mild weather with high pressure dominating the Southeast and Southwest. However, forecasters said light rain may reach into the extreme Northeast as a minor trough of low pressure dipped in from Canada. Also, a low spinning off the West Coast might spread light showers along the coasts of Oregon and Washington.
Temperatures in the Lower 48 states Tuesday ranged from a low of 10 degrees at Bryce Canyon, Utah, to a high of 88 degrees at Smyrna, Tenn.