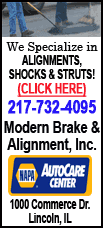 Major indexes are pointing toward their first pullback of the week even as earnings continue to beat expectations. Stocks have been steadily rising in recent months on growing signs that the economy is recovering, albeit slowly.
Asian markets retreated on concerns that strong economic growth could lead to inflation and higher interest rates. European markets rose slightly.
In the U.S., earnings remain a primary focus of investors. Aside from quarterly results, traders will also get reports that are expected to show a rise housing construction and consumer sentiment.
Google Inc. reported better-than-expected profit after the market closed Thursday, yet investors have been selling shares in premarket trading. Investors are worried about increased spending at the Internet giant.
General Electric Co.'s first-quarter results also topped expectations. Unlike Google, investors found the results uplifting. The industrial and financial conglomerate said losses are beginning to moderate in its battered lending division, GE Capital.
Ahead of the opening bell, Dow Jones industrial average futures fell 16, or 0.1 percent, to 11,080. Standard & Poor's 500 index futures fell 3.50, or 0.3 percent, to 1,205.00, while Nasdaq 100 index futures dropped 5.50, or 0.3 percent, to 2,029.25.
Google shares fell $25.30, or 4.2 percent, to $570.00 in premarket trading. GE shares rose 35 cents to $19.85.
Investors looking for fresh economic reports will turn their attention to a Commerce Department report on housing construction that is expected to show housing starts and permits to build new homes both rose in March.
Economists polled Thomson Reuters expect housing construction rose 6.1 percent in March to a seasonally adjusted annual rate of 610,000 units. Applications for building permits, a good gauge of future activity, likely rose 2.9 percent to a seasonally adjusted annual rate of 630,000 last month. The report is due out at 8:30 a.m. EDT.
Data on housing has been mixed in recent months, indicating the sector that helped push the country into recession is still struggling to find its footing.