Calexico, a town of 38,000 people about 120 miles east of San Diego, is slowly returning to normal after a magnitude-7.2 earthquake cracked walls and shattered windows on Easter Sunday. Stores in a three-square-block area in the heart of downtown began to reopen Thursday, leaving business owners and workers euphoric after nearly two weeks without income.
Downtown is filled one- and two-story buildings that date back to the early 1900s and stores that cater to shoppers who walk across the border from Mexicali, Mexico, for shoes and clothing. The area accounts for more than half of city sales tax revenue.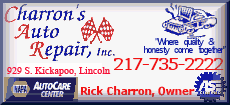 "It is the economic engine of Calexico," said City Manager Victor Carrillo. "As downtown goes, Calexico goes."
The Federal Emergency Management Agency expected to finish inspections late Friday, with an eye toward recommending to the White House next week whether California's Imperial County should qualify for federal aid.
FEMA inspector Denis Coliten said Thursday that he expected the county to reach the threshold of $43.7 million in damages to public infrastructure to get aid. On Thursday he toured an elementary school where stucco ceiling slabs fell from a portico.
All 13 public schools are closed due to damage, and there is no date to reopen them, said Christina Luhn, superintendent of the Calexico Unified School District.
Imperial County, whose unemployment rate hovers just below 30 percent, needs all the help it can get. Calexico has not given a damage estimate but the earthquake struck its water treatment system hard.
El Centro, the county seat, estimated damage to public infrastructure at $57.4 million as of last week, most of it at the city-owned hospital.
About a dozen buildings in downtown Calexico were cleared to reopen Thursday and another handful of buildings are expected to get a green light to reopen after minor repairs. Authorities had ordered them closed because they stood alongside other structures that suffered severe damage.