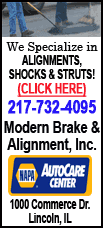 Obama told a fundraiser in Miami that he's cut taxes, contrary to the claims of protesters.
"You would think they'd be saying thank you," he said.
At that, many in the crowd at the Adrienne Arsht Center for the Performing Arts stood and yelled, "Thank you!"
The fundraiser was one of two Obama held after a speech at Cape Canaveral on his administration's space policy. The other was hosted by Gloria and Emilio Estefan, a $30,400-per-couple fete that stirred some controversy in the traditionally Republican Cuban-American community. Together, the events raised $2.5 million for the Democratic National Committee.
In introducing Obama, Gloria Estefan said her father would have been proud to know that his daughter was hosting a president who had called for an end to repression in Cuba and the release of all political prisoners there.
"The beauty of this amazing nation is that anything is possible," she said. "Even hosting a very political evening to get the 'ear' of my president when I am politically nonaffiliated, but the Rev. Martin Luther King Jr. put it succinctly when he said, 'We may have all come on different ships, but we're in the same boat now.'"
DNC Chairman Tim Kaine spoke before Obama and delivered a sobering assessment of the party's chances in the November midterm elections, noting that the party in power traditionally sustains losses in the midterms.
"There are a lot of prognosticators who are saying this is going to be a very tough year for the Democrats," Kaine said.
"We sort of have to assume that we're running into a headwind," Kaine said, but he contended Democrats were accustomed to being underdogs.